A Gothic Horror Story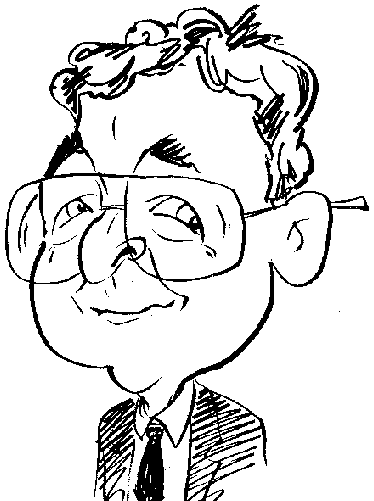 Review controls
Mix together an old house, abandoned ship and escaped monster might be enough for most developers but not Alawar who go that little bit further by adding a dash of Vampire threats in this next game.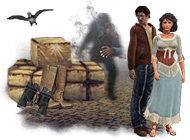 When I first received my copy of Vampire Saga – Pandora's Box I thought that this was yet another game that belonged to the Hidden Object genre. One reason for this belief was the fact that Alawar, the game's publisher, has listed this title in it Hidden Object category. In my defence, and that of Alawar, it should be pointed out that there is a strong element of Hidden Object game play within the story line but there is also an equally strong adventure influence that will stretch your ingenuity and puzzle solving skills.
Your role in this Gothic horror story is that of a member of the Ward family, initially as Tyler and then as Matthew his grandfather. Starting with Tyler you will find yourself being drawn into events beyond his control. A late night phone call sets everything in motion as Tyler receives a summons from his grandfather who is rambling on about having murdered someone and being afraid of some strange force. This conversation is acted out by static characters and the dialogue is printed on the screen rather than being delivered vocally. While the graphics are fine and the dialogue helps set the scene, this interlude and other cut-scenes dotted throughout the game can have a frustrating effect as they hold you back from the action. I could find no way of speeding up the rather slow progress of these scenes.
Fortunately matters take a turn for the better (or worse if viewed from Tyler's viewpoint) as you are then faced with a mixture of Hidden Object game action and adventure-like puzzle solving. The real game starts as you arrive at Grandfather's house and need to find a way to gain entry and meet up with the old gentleman. Various scenes will need to be searched with your cursor changing shape to indicate when further action might be required.
Locating areas that shimmer will reveal one of the Hidden Object scenes. Ten items or more listed across the bottom of the scene will need to be identified. As each one is located, it will be crossed off the list. There is no time limit involved and a rechargeable hint feature in the shape of a compass will pinpoint a yet to be found item. Once all the items have been found you will be rewarded with an inventory object. This will be required to complete a task later in the story. You also have access to a journal that automatically records your progress and any relevant information.
Once in the house you then need to keep switching between Adventure mode, as you explore, use inventory items solving puzzles, and more Hidden Object action that requires making more than one trip outside before you actually meet up with grandfather. Now matters begin to get really interesting as your grandfather sets you various tasks which he intersperses with details of how his past actions have brought him to his parlance state of dread about what might happen.
Grandfather's tale takes you on-board what appears to be an abandoned ship. More puzzles follow as you need to explore the ship and find more collections of objects so that you build up your store of inventory items that will be required to complete different tasks. A comatose young woman, evidence of a conspiracy to weaken America in its war with Spain, a monster released from an Egyptian tomb and what did happen to the crew of the ship are just some of the elements that will keep you coming back for more in this combination of Adventure and Hidden Object game play. At times you almost feel as if you are being manoeuvred in a series of circles as you need to keep returning to various locations on the ship.
As is usual with Alawar games, you can download a 60-minute trial version of the game before purchasing the full, unrestricted version at a cost of $19.95. Just be prepared to spend several long sessions working your way through the puzzles, Hidden Object searching and mystery solving of this challenging game. System resources will require a 800MHz processor with 256MB RAM, 110MB o available hard disk space, support for DirectX 8.1 running Windows XP and later.