Autumn Equinox Adventure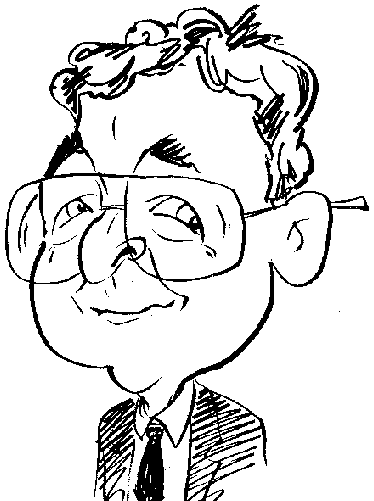 Described as "archaeology meets adventure" style offering, Barrow Hill: Curse of the Ancient Circle is an adventure-style game that is set in Cornwall.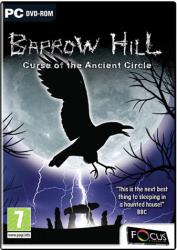 When installing Barrow Hill: Curse of the Ancient Circle you will need to enter a 12-character serial number. This can be located on the DVD and, more conveniently, on the back of the DVD case in the lower right corner. Documentation and help with this game is limited to electronic format.
The game opens with a black and white video sequence as you drive along listening to a local late-night radio station. For no other reason that it allows you to get involved in the storyline, your car breaks down on a dark country road just as colour is introduced to the game. With this being the Autumn Equinox, an important date in the pagan calendar, you don't fancy being stuck out over night in your car hoping help might arrive. You are therefore left with no other option but to set out on foot to try to find assistance (presumably your mobile phone battery is dead). A force field makes sure there is only one direction in which you can travel. This same force field effect is used elsewhere to keep you within the boundaries of the game's geographical area.
Operating with a first-person outlook, you have a full screen view of your current location which is made up of rendered backgrounds with overlaid details and interactive objects. Using your mouse cursor you can move around, explore areas and interact with various objects. The mouse cursor changes shape to indicate what is possible.
Without giving away too much, your first port of call is a service station which, unfortunately, turns out to be no use whatsoever in helping solve your car problem. The service station is definitely in a rundown condition and appears deserted. However you do find one survivor who, in his confused state, manages to give some advice that will help you successfully conclude your task. Other important information and items are also found in various parts of the service station.
Your mouse cursor comes to your assistance in providing a pointer (pun definitely intended). Different cursors will appear when you can move forward, left or right plus pick up and use inventory items as well as zoom in and out of areas. The game does not allow you to move backwards although you can step back after zooming in to an area. You will need to turn yourself through 180 degrees if you want to retrace your steps.
Any items that you collect during the game are stored in your inventory which is split between areas running across the top and bottom of the screen. Inventory items include such objects as matches, lantern, egg cups and a mobile phone. In order to ensure that the inventory does not interfere or take up space that could be used to display the various scenes, the two sections only appear when the mouse cursor enters that area. Generally this approach works quite well although you can sometimes inadvertently open up the inventory.
From time to time you will need to solve puzzles which often involve using the knowledge and objects you have gathered during the game. While some of the clues dotted throughout the game are fixed, others are randomised so that they change every time the game is played. Also you are not confined to a single path when working through the game although there are certain trigger events which must be completed in order to make further progress.
While many of the scenes are in darkness or semi-darkness, the lantern can throw some light on matters when necessary. The effect does help add to the atmosphere of this creepy adventure. Sound effects, background music and the voices providing the dialogue all play their part as you attempt to solve the ancient mystery of Barrow Hill.
If you like your adventures to be dark and mysterious then Barrow Hill is the place to visit. You may not want to spend a holiday there but it will test your adventure skills. Barrow Hill: Curse of the Ancient Circle is available from Focus Multimedia and is priced at £9.78. System requirements call for a Pentium III 450MHz processor with 256MB RAM, 1.5GB of available hard disk space, DirectX 9.0 sound card running Windows XP SP2 or Vista.
http://www.focusmm.co.uk/shop/Barrow-Hill-Curse-of-the-Ancient-Circle-pr-1591.html