Norton 360 V3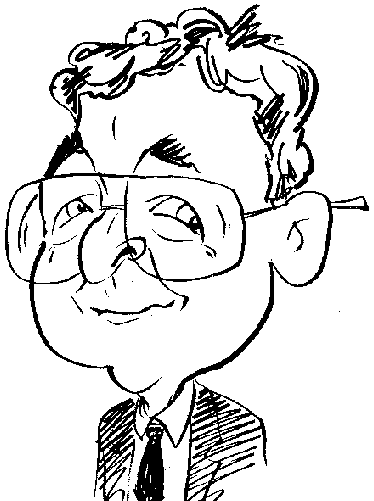 Keeping your computer safe from outside influences is always recommended but occasionally it can bring a sting in the tail.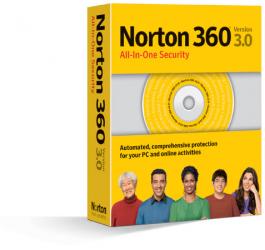 One of the longest established names within the field of personal computing is that of Norton. Ever since Peter Norton revealed that deleted files were not exactly deleted but just had their reference altered in the FAT (File Allocation Table), the name of Norton has been linked with various software utilities. The name of Norton is so well respected that Symantec continues to use it as a brand identifier for the company's various security products such as Norton 360. The latest edition of this software is version 3.0.
Installing Norton 360 version 3.0 takes around a minute but extra time will be required as the program sets up drivers and features plus instigates an online activation process that does require you to enter a valid email address in order to proceed. Using the same core engine as that found in Norton Internet Security 2009, Norton 360 sets out to appeal to both novice and the more experienced user. It opens with an interface that is divided into four distinct sections or boxes. These sections cover Security, Identity Protection, Backup and Tune-up. Clicking on any of these boxes brings up a list of related topics and tools that are available.
With the Security option you are provided with information as to when the last update occurred – something you might not be aware of as activity such as this occurs in the background when the computer is not otherwise occupied. This section deals with areas that include virus and spyware scanning; SONAR (Symantec Online Network for Advance Response) behavioural monitoring; browser protection; and inbound/outbound email scanning. So no nasties in, no nasties out. Other options available in this section include instigating a scan; managing the firewall; checking for updates; and running Norton Insight. This last option uses a white-list approach consisting of data collected from members of the Norton Community. Files that are considered safe and trustworthy will be ignored during scans so speeding up the process.
Moving on to Identity Protection, you will find tools to identify fraudulent website; create a password protected safe to hold your personal data; and provide protection while surfing the Internet. If you thought yourself safe from the crime of identity then think again. I recently had my credit card cancelled because there was some evidence it had been compromised – how that happened I have no idea. Fortunately my credit card company took action immediately and I suffered no financial loss although it was inconvenient managing without a credit card for several days before a new one could be issued.
You might initially regard Backup as a chore when it is, in fact, a means of protection for your data in case of a mishap. This is why you should not be surprised to find a backup feature in a product such as Norton 360. You can create multiple named backup sets. Each set can have its own what, where and when factors. Symantec give you 2GB of online storage for the length of your one-year subscription. Of course you could always select to use more long-term storage such as hard disks, removable drives or optical media that includes Blu-ray and DVD. I was unable to find an option that allowed you to set a password to specifically protect a backup.
The final section provides tools to help tune up your system so as to improve its performance. Specific options are available to optimise your hard disks; remove Windows and Internet Explorer temp files (it found 4444 on the test system); clean up the Registry; and remove unwanted entries from the Windows start-up routine. There is also an option for the software to produce a diagnostic report on your system. This report will cover hardware, operating system, resources, applications and network connection. Indications will be given when action is required for various elements such as Windows updates and possible hardware issues.
Norton 360 version 3.0 is a powerful product that would prove equally useful for the less experienced more advanced user. Various settings can be adjusted but in most cases the defaults should satisfy many users. However this product's presence did cause an unexpected side effect with regards to other applications. With Norton 360 V3 installed, I was unable to load Corel Paint Shop Pro Photo X2. Removing the Norton software caused the program to disappear. Symantec are aware of this problem and has issued a patch at http://www.symantec.com/norton/support/kb/web_view.jsp?wv_type=public_web&docurl=20090319114809EN.
The licence allows you to install the software on three separate systems and comes with one-year of updates. The software requires a minimum of a 300MHz processor with 256MB of RAM and 300MB of available hard disk space. You will need to be running Windows XP or later. Expect to pay in the region of £49 for this product.
http://shop.symantecstore.com/store/symnahho/en_US/ContentTheme/ThemeID.1795800/pbPage.N360v3wide?ipd=InterstitialChall&ipln=true