A Professional Suite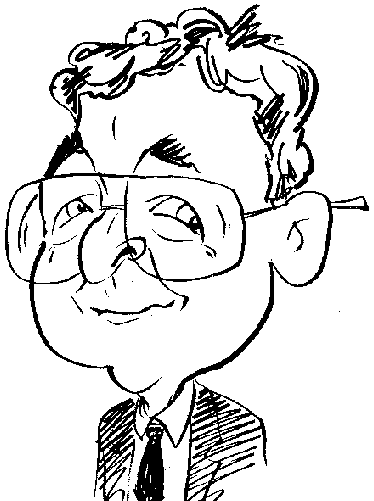 System Suite Professional brings together a number of utilities developed to protect, maintain, tweak and optimise your Windows system.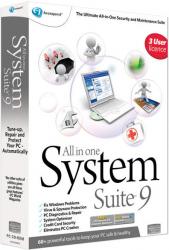 Now up to version 9, System Site Professional has been around for a good number of years. Checking my records, I note that my first experience of System Suite dates back to 2001 when the software was published by Ontrack. Along with the last few versions, this latest edition of System Suite bears the Avanquest brand.
As is fairly standard with some Avanquest products, you will need to enter a 24-character serial number as part of the product's installation procedure. You can either opt for a full or custom install with the latter being the only one to allow you the chance to select the appropriate destination drive/folder for the various files. At the conclusion of the installation you will have the option to select whether various features will be run as part of System Suite. You can turn on/off an auto update feature; decide to have your system monitored and schedule checkpoints using Recovery Commander; plus let the Web Defence Tool scan URLs for possible threats.
Finally you are advised to reboot your system before using the software. As the CD is of the bootable variety, you should remove the disk prior to rebooting otherwise you will be placed in System Suite's rescue mode. This DOS environment gives you access to tools that include Recovery Commander, BootFixer, SecurErase and Manual Partitioning. While they could prove be useful at some stage, they are not what you want to see at this point.
Following the restart, System Suite will have placed its icon in the system tray. Right clicking on this icon brings up a menu that includes an auto update and checkpoint monitoring options plus accessing the main System Suite program. The System Suite's opening interface presents a pane down the left listing various tool categories while the rest of the screen area displays a Quick Status view split into System Protection, System Health and Event Status sections.
Both System Protection and System Health provide a rating classified as poor, medium or excellent. While this feedback could prove useful, you do have to bear in mind that the rating is based purely on the presence and use of the various System Suite tools. If, for example, you have opted to use your favourite anti-virus software instead of that forming part of System Suite, then it will be ignored and your system's protection rating will suffer. The same will happen with the System Health rating if you prefer to use another defrag tool instead of the System Suite JETDefrag tool.
System Suite has various one-click solutions that deal with cleanup, protect, fix up and optimise plus one that covers all aspects. As their name indicates, these solutions just require a single mouse click to carry out their designated task. Although they are quick to start, they can be rather time consuming as they run their course.
If you prefer a more targeted approach, then System Suite allows you to access various tools. These have been categorised as Diagnose, Fix & Maintain, Optimise, Cleanup, Recovery, and Zip. As you select a category, so a list of tools will appear each with a one-line description of its function.
Diagnose includes tools to check the hard disk and other elements of the system while Fix & Maintain deals with Registry and disk problems. Included in the Optimise category are tools to improve Internet connection speed, optimise Windows and make adjustments to your start-up routine. You can clean up various aspects of your Internet sessions with the appropriately named Cleanup category while Recovery provides the means to create and restore checkpoints plus undo previous actions. The final Zip category lets you create, extract, convert and mail Zip files.
System Suite Professional 9 brings together a wide range of tools, including anti-virus and Firewall features, which are easily accessible. While not all the tools are best of breed or particular fast at fulfilling their function, they do provide protection plus diagnostic and maintenance facilities to help keep your computer running smoothly. Supplied with a 3-user license, System Suite Professional 9 is priced at £39.13. System requirements consist of 256MB of RAM, 170MB of hard disk space running Windows XP or Vista (32-bit).