Roxio Creator 2009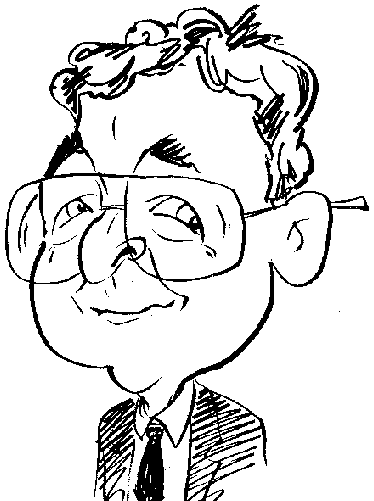 For a number of years Roxio and Nero seem to have been playing leapfrog as their burning/media creating software has fought for supremacy. I recently took a look at the latest Nero 9 product and now it is the turn of Roxio Creator 2009.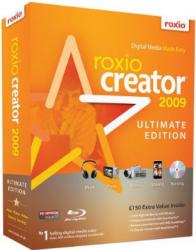 Released just before but arriving on my desktop just after Nero 9, Creator 2009 is the twelfth version of a product that used to be known as Easy Media Creator. This review is based on the Ultimate Edition of the software which adds a High-Def/Blu-ray Disc plug-in plus tools for audio and backup that are added to the basic package.
As I'm sure I have said on more than one occasion in the past, installation routines tend to fall into categories that could be described as quick & easy; user-interactive demanding; or time consuming. Creator 2009 falls into the latter category with its two DVD discs. Thinking I had left enough time before needing to go out, I started the installation. This started to install the required Microsoft .NET V3.5 and DirectX 9 before even considering the Roxio-based software. Forty minutes later, when I was due to leave, the installation progress bar had reached around the 40% mark. Rather than waste the completed progress, I left the installing running. By the time I got back, three hours later, the initial process was complete and I could switch to the second DVD and install the accompanying SmartSound SonicFire Pro V4.55 and SoundSoap SE V2.19 titles that come bundled as part of the product.
The opening interface of Creator, rather pleasantly presented in various shades of blue with some grey overtones, acts as a launcher for the various tools and project-based activities. This interface categorises the tools making up Creator as Data-Copy, Video Movies, Music Audio, Photo, Online and a Home section. By default you will be placed in the Home section which holds a number of popular tasks. You can zip an audio CD; copy a disc; backup up a drive or files; batch convert & transfer audio content; plus browse and manage your media files. As you use these various tool, the list will change to reflect your personal needs.
One of the first tasks I tackled with Creator was to rip some audio CD I had just purchased. This tool uses GraceNote to provide album and track details. While most of the CDs were handled satisfactorily, there was a problem with one of them. The ripping process refused to start or move on to any other task. The only way out of the impasse was to use Windows Task Manager and shut down Creator. No problems were encountered when ripping this CD with another application.
Copying discs was straightforward even with just a single optical drive. You can backup a drive or user-specified files. Audio files can be converted between various formats and you can browse your media content and re-arrange them when necessary.
Dipping into the different task-orientated categories reveals even more tools for those keen to make better use of their audio and video content. As mentioned earlier there is support for Blu-ray and AVCHD for those who have the appropriate hardware. Videos can be automatically split into individual scenes for adding menus and transitions. Video editing is taken care of by CineMagic and VideoWave modules while there is an option to convert video content to different formats including the ability to play on iPod devices. An option is provided to upload content direct to YouTube and Roxio offers its own online media-sharing service for storing and sharing images and videos with 1GB of space being provided free.
Helping manage your audio content are Beatmatch and Automiz features. With the former you can blend tracks while the latter attempts to select tracks that fit together. However you might not agree or feel happy with the results you get or the time taken to carry out some of these operations. For Audio Book fans, Creator has the ability to convert CD and MP3 audio books into single files in the .m4b format for use with an iPod, iPhone or other devices such as the Creative Zen V. This feature includes the means to access chapters.
Roxio Creator 2009 provides an all-round solution for handling audio and video media. The product does tend to stretch the patience somewhat in the time taken to complete certain tasks. However the results are generally worth the wait. Creator 2009 Ultimate has been priced by Roxio at £69.99 making it excellent value for money. Checking the Internet it's currently available for £54.01, including delivery, from Amazon on the following link: Checking the Internet it's currently available for $92.99, including delivery, from Amazon on the following link:
http://www.amazon.co.uk/gp/product/B001CZCY8S?ie=UTF8&tag=gadge0a-21&linkCode=as2&camp=1634
http://www.amazon.com/gp/product/B001EUCER2?ie=UTF8&tag=gadge0a5-20&linkCode=as2&camp=1789
http://www.roxio.co.uk/eng/products/creator/ultimate/overview.html