Nero Reaches Nine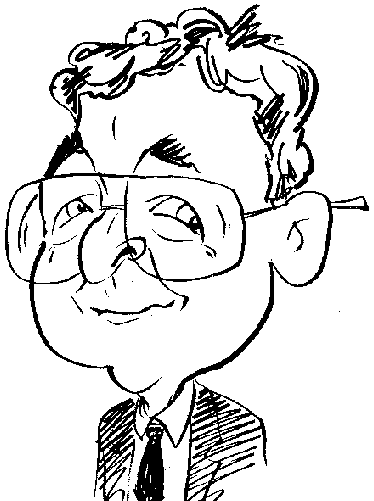 While the idea of Nero playing the fiddle as Rome burned is a matter of conjecture; Nero, that is the company formerly known as Ahead, has certainly been busy working away at developing the latest version of its flagship product. This is Nero 9.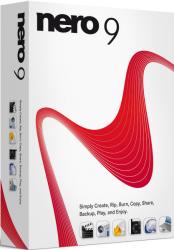 Starting primarily as a burning tool, Nero has gradually developed into a full-blown suite for the creation, burning and distribution of digital media. As a result of this multi-functionality, you should be prepared to allocate 1.5GB of hard disk space and be ready for a lengthy installation session as the various files are copied to your system. You will need to enter a 39-character serial number in order to start the installation. At some point in time you will also need to carry out an online activation process for some of Nero 9's functionality such as full DVD, MPEG-2 and MPEG-4 support.
While the various main modules making up Nero 9 can be accessed from the Windows Start Menu, a more convenient and visual approach is to use the Nero SmartStart front end. With SmartStart you can click on a series of tabs running along the top of the interface to access the specific categories of Rip & Burn, Create & Edit, Home Entertainment and Backup. As each one is selected so the relevant tools will be displayed. Some of the tasks can also be access direct from buttons running down the left of the interface. These buttons take you direct to facilities for data and audio burning, audio ripping, disk copying, auto backup and accessing the built in media player.
When opting for Rip & Burn tools, you are presented with a choice that includes working with data, audio and video plus copying a disk (naturally one for which you hold the appropriate copyright). Nero 9's burning functionality is wide ranging. There is support for CD, DVD and Blu-ray including double layer media plus AVCHD. When ripping audio CDs, there is now a direct link to the Gracenote music services for automatic downloading of track and artist information.
The Create & Edit section opens the way for capturing content from a variety of sources including HD camcorders; converting between various formats for playing on devices such as the iPod and PSP; editing both audio and video; plus creating a label for your content media. Links are provided for uploading content to various sites including YouTube and MySpace. There is also a Music Grabber feature that can extract the audio from a music video and save it as MP3 for playing back on an appropriate device. Home Entertainment divides its field of reference into PC and TV applications. On the PC side you can play various files using a supplied media player while TV offers options to watch and record from a television through the Nero Live feature which integrates into Windows Vista Media Centre or works as a standalone application in Windows XP.
However you should be aware that you will require an appropriate hardware device (television tuner). A wizard will walk you through the process of setting up the tuner and this does involve scanning for channels even though this might have already been carried out when you first set up the tuner with its bundled software. This is not a quick procedure but you do get access to an EPG (Electronic Program Guide) facility enabling you to set up scheduled recordings. Nero Live can support up to four tuners simultaneously and has the ability to allow you to watch recorded shows with adverts removed using it new Ad Spotter feature.
Nero 9 comes with a copy of Nero Backup for archiving your data to an internal or external device. There is also a RescueAgent feature for recovering data from a damaged disk but as yet I have not been able to check out this feature. The fact that I am keeping my fingers crossed that this facility will not be required is not meant to indicate I have any doubts regard this feature but it is just that I hope I do not need to put it to the test.
While Nero 9 still keeps you waiting during the initial loading of the program and switching between the various modules, it certainly ticks all the right boxes with its media centric and burning facilities. Like many other products, Nero 9 lacks printed documentation, apart from a two-page set-up guide, and relies solely on the use of on-line manuals. Nero 9 has been priced at £59.99 for the full boxed version. You can also purchase the product online at a cost of €69.99 for the boxed product or €59.99 for downloading. System requirements are a 1GHz processor or better with 1.5GB of hard disk space, 256MB of RAM (512MB for Vista) running Windows XP SP2 and later. A DVD-ROM drive will be required for the installation.