A Journey Through Time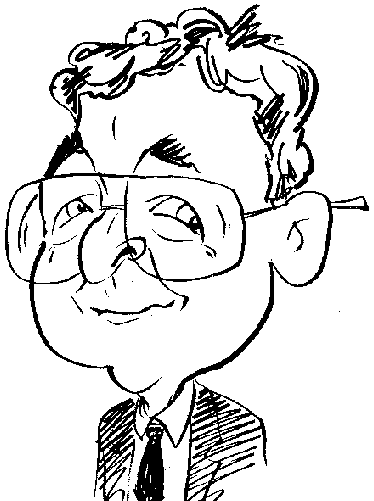 Review controls
For those who have not already encountered him, let me introduce you to Mortimer Beckett. Following his first appearance in the episode of the Spooky Manor, our intrepid adventurer is once again called upon by his uncle to help resolve a problem of chronological significance.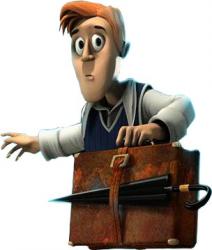 Developed by Paprikari and published by Real Arcade, Mortimer Beckett and the Time Paradox brings together elements of hidden object, puzzle solving and object replacement spread through various time periods and geographical locations. This time the task involves a trip through time to find a Time Bomb which has been broken into pieces. Our hero will need to bring together the pieces of the Time Bomb and close a time portal before disaster strikes.
To help get you started, the game includes a short, interactive tutorial that introduces you to the game's various aspects. Entering the main game, you start from the point where Mortimer's previous adventure ended as Uncle Jerome explains about the time portal and how Mortimer must collect and return various items to their proper place plus gather together the elements of the Time Bomb in each of the time zones before continuing on his journey to the next era. Incidentally there are eight time zones to be explored starting with the Viking period and ending with a visit to the mythical period of the Gods.
Unlike other hidden object titles that I've seen, played and enjoyed, Time Paradox does not present you with a text list of items. Instead you are shown images of the items to be collected. This might seem as if it would make the task easier but not so. Each of the items has been broken up into pieces and cleverly concealed in the various scenes from the time zones. Using a map feature, you will need to move between these scenes in order to gather together the pieces. Not only do you need to be observant in identifying the segments making up the items but you also need to replace these items in their correct position within the various scenes.
In many cases you will need to solve puzzles before all the pieces become available. Some of the items you find will need to be used to complete these puzzles which then open up other areas that are initially closed to you. For example picking the appropriate puzzle piece to remove water from a water barrel will reveal a portion of another item that you need. Some of the puzzles, or mini-games, dotted through the game can be quite challenging as you recreate robots, manipulate a ball through a moveable maze and built up a family tree.
A Hint option, which quickly recharges itself after each use, will highlight items that need to be found but is of little use when attempting to solve puzzles. If you do get stuck with a particular puzzle, a more than likely occurrence judging by my experiences, there is an option to skip some puzzles and have it automatically completed for you. But where's the fun or satisfaction in that. The mouse cursor changes shape when it comes in contact with an object that allows interaction whether that involves a puzzle or the location for a replacement item.
The various scenes are well draw and contain enough details to provide plenty of hiding places for the various elements making up the object to be found. When necessary a notebook will automatically record information gathered during searches. It can also be fun to look out for the deliberate anachronisms that appear in the various scenes making up this paradox of time. Although there are sound effects, I felt that they added little to the overall appeal of this game and it didn't take long before I muted the background music. I also felt that the recharging of the Hint feature was too quick, hardly making you wait at all before it could be used again.
You can download a trail version of this game giving you 60 minutes of playing time before needing to purchase a full licence at a cost of$19.99. Minimum system requirements are for Windows 98 with 128MB RAM, 150MB of hard disk space and support for DirectX 8.0.
http://www.realarcade.com/game?gameid=mortimerbeckettandthetimeparadox&src=gmpg&tps=ukgeo_