A Blood-sucking Adventure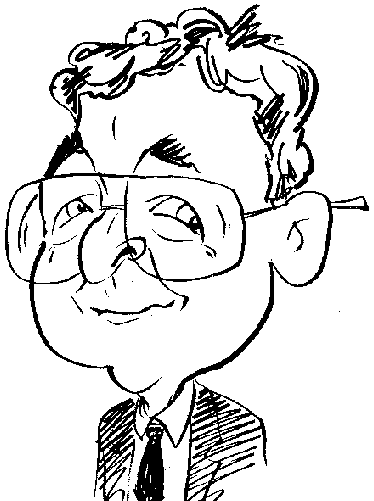 An opera singer, chatty bat, numerous rats and gargoyles all feature in an adventure that harks back to the style introduced by LucasArts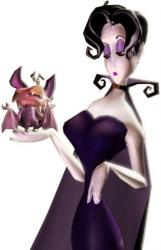 Several years ago LucasArts re-invented the adventure genre with titles that featured humour, amusing story lines and bright, colourful cartoon-style graphics supported by plenty of animation. Many game adventurers still retain fond memories of the Monkey Island series plus the adventures of Sam and Max. Although LucasArts is no longer with us, members of the original team are still around. One such member is Bill Tiller who has built up the team responsible for A Vampyre Story.
Published by Ascaron and developed by Autumn Moon Entertainment, A Vampyre Story is a point-and-click adventure game. As you would guess from the game's title, this adventure is built around the undead but with owing more to the Munsters or Adams Family than any gothic overtones. You are hardly likely to have shivers run down your spine or try to hide behind the furniture when playing the game but the game's humour might cause more than a few groans.
The game's characters are fashioned in 3D as they operate against a 2D background. You take on the starring role of Mona De Lafitte, a rather reluctant vampire who wants to return to her previous life (as she is currently a member of the undead clan, I am not sure whether the word "previous" is necessary). Before becoming a vampire, Mona was an aspiring opera singer and she wants to resume her training. Helping her in her quest is a rather chatty and sometimes witty bat named Froderick. Other characters in this Transylvanian style romp include the Baron Shrowdy von Kiefer (who infected Mona); a couple of gargoyles named Rufus and Ozzy; Barb the Iron Maiden who doubles as the stenographer for the torture chamber; Frankie the leader of the rat pack; and Pyewacket (surely a steal from a film starring Kim Novak many years ago), a cat who loves to feed on the resident rats.
As mentioned, this is a point and click adventure with the left and right mouse buttons providing the means to communicate with the characters and environment. A left mouse button click moves Mona to that particular location – generally this is not a particularly quick movement as Mona has a tendency to glide slowly along the designated path. You also use the left mouse button to call up a four-option menu when there is an opportunity to interact with an object or character. This menu gives you the choice to examine, pick up, fly to or talk. With this latter option, you are presented with a list of remarks which then branch off into different direction as the conversation flows.
Speed of action can sometime be a problem. Mona never attempts to hurry on her accord and sometime there can be a delay between one scene and another. Fortunately you can always fall back (or should that be forwards) on the spacebar to skip cut scenes and dialogues but be careful you do not miss sometime of importance that might be useful later in the game.
The right mouse button calls up the inventory. As befits the vampire theme, the inventory is in the form of a coffin (Mona refers to her coffin as a bed and can not understand why there is always dirt on her sheets when she awakes). While some items are stored in the coffin, others are merely represented by ectoplasm that is linked to the object's location. When necessary, Mona can perform her party trick of teleporting or flying back to collect the item which can then be used or combined with another object.
Any adventure tends to stand or fall by its puzzles. Make them too easy and the game is quickly over; make them too hard and obtuse will cause the player to move on to something less difficult such as solving the financial melt-down. A Vampyre Story generally sticks to puzzles that can be solved with co-operation and not too imaginative thinking but there are some exceptions. It may not be to everybody's taste and you might find yourself wondering whether you have over-used the spacebar but if you enjoy puns and plenty of groans then give it a go and help Mona in her quest.
A Vampyre Story has been priced at £19.99. The game requires a Pentium 1,6GHz processor with 512MB RAM, 256MB Video card supporting DirectX 9.0 and 3GB hard disk space running Windows XP/Vista.