Magix MP3 Maker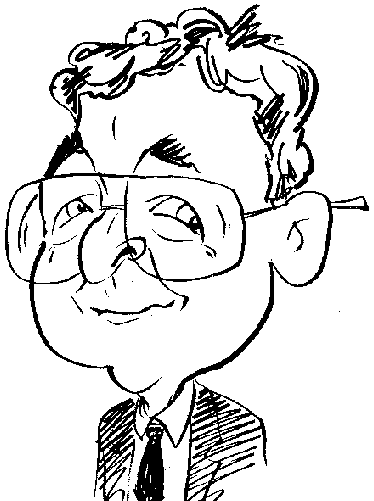 Review controls
Storing your music collection in MP3 format is just the first stage as you let your creativity take over with help from a product from Magix.
Buy Now!
Magix MP3 Maker 14
£29.99 direct from Magix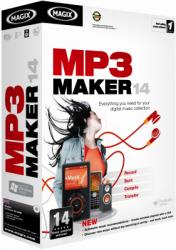 Although various competitive formats have appeared since its introduction, MP3 remains the choice for many when storing their music. It does not matter whether the original tracks were stored on vinyl, tape, CD or Internet based sites, the content generally ends up in MP3 format on a computer's hard disk. But once it there, what do you do with it? Magix MP3 Maker offers a range of features designed to help you take the next steps.
Those familiar with Magix products will know that the company's installation routines are not the quickest. This is partly due to the bundling of additional applications that you might or might not want. In the case of MP3 Maker, which is now up to version 14, you get Mufin MusicFinder and PhotoManager 2007. At the conclusion of the installation routine you will need to enter a 31-character serial number plus accept or reject the option for online registration.
Magix MP3 Maker takes a four-pronged approach to dealing with MP3 content by offering Record, Burn, Playlist creation and Transfer options. While this software does have the ability to convert between the common audio formats, it is with MP3 that it comes into its own. The program can build up a database of your MP3 content by searching through user-designated folders. Depending upon the number of folders and tracks, this is not a particularly quick operation. The information gathered can be viewed by Artist, Album, Year or Genre.
As well as handling your collection of music tracks, MP3 Maker 14 has an Internet radio feature. The radio stations have been categorised into various genres or geographical locations. You can search out and capture content. There is also an option to set up links to any podcasts for which you have a subscription.
Options are available to create categories and playlists of your favourite tasks. For the more adventurous, you can use the integrated Mufin MusicFinder technology to have playlists automatically generated for you. Starting with a user-selected track, MP3 Maker has the capability to choose additional tracks of a similar style and content. While you may not always agree with the choices made, it does throw up some interesting and unusual possibilities. As with the collecting of tracks, the Mufin MusicFinder analysis can be time intensive.
Playlists can be saved and their contents transferred to your MP3 player with or without embedded pictures of CD covers. You can also use an Audio FX feature to apply sound effects in real time to the chosen tracks. For those who want to take their personalisation of music a stage further then MP3 Maker offers live mixing with its DJ Console module. You can take control yourself and mix two tracks using left and right onscreen audio decks or select the Auto DJ option which makes use of tracks in the current playlist and adds appropriate fades and tempo analysis.
Content can be burned to optical media. MP3 Maker allows you to burn content to data CD/DVD disks, audio CD disks or copy an existing CD with the minimum of fuss. If you need to create labels and covers for your recordings then you can select the bundled Print Studio utility from the File menu. With this utility you can scan and insert graphics/clip art, add text to front and back covers plus print out the results.
The boxed vesion MP3 Maker 14 has been priced at £29.99 or it's available for download at £26.99. You will need to be running Windows 2000 and later with an 800MHz processor, 128MB of RAM and 400MB of available hard disk space. Details on the following link :