Adobe Photoshop CS4 Coming Soon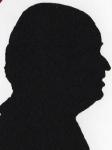 Review controls
I first saw a very early build of the new version of CS4 at the start of August but I was prevented from telling about it till now. There are of course lots of new goodies large and small and when I finally get a copy I will tell you in detail about some of them.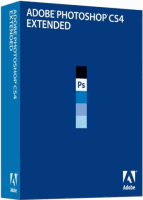 As always there are a series of different products (six I understand) but here let's concentrate first on Photoshop CS4. Content Aware is an amazing feature - if it works as shown - in the one slide I have seen, the scenario four people running along a beach spaced out in the original, this is then altered to fit a column and although the image has a lot less width and more height all are still shown more or less in situ. The second is when the four are moved further apart to suit a web banner so now even less height than the original but more width and it still looks good.
There are lots of changes to the interface but this will now make it the same across all modules and products in the Adobe range. Frames will now work across multiple monitors. Pixel Grid will only show up to 600%. A big one next, text will still be readable even when shown at as little as 33% of original size. Resized brushes will now be previewed on the workspace. After numerous requests mouse travel has been cut down (possibly by up to 89%) Selections automatically become masks. Quick select is improved and can now be inverted. Colour range improved. Alignment and Blending vastly improved. There is now a colour blindness mode and that looked impressive when demonstrated.
Seamlessly blend multiple images for enhanced panoramas and excellent enhancement of any scene where lighting and or depth of field are in short supply. Edit, paint and draw more naturally with the fluid and smooth canvas rotation, the tools allow precise panning and zooming.
Increased productivity. Work more efficiently and naturally with fluid, natural canvas rotation, enhanced pan and zoom tools, and effortless large-image navigation. Vastly improved Dodge, Burn, and Sponge tools let you intelligently and accurately adjust the exposure and color of image areas using simple brush strokes. Photoshop CS4 tools combine increased power and finer control with easier, more naturally controlled effects to boost productivity, no matter how you work with digital images.
Next something big for photographers Graduated Neutral Density Filter and a non destructive edit Vignette Post Crop. Also, the ability to open images in camera RAW. You can now automatically import a whole shoot and using the improved sorting, selecting and organising tools. As well as JPG, TIFF and PSD files there are no less than 190 RAW formats supported.
A few words about Illustrator and In Design, transparency and gradients are improved across single objects in an image. You can now have multiple artboards. Flash is available within panels and it is now possible to export native flash. Heads Up panel with smart spacing.
Next some headlines from Fireworks and Dreamweaver they are now altered to have the same look as basic Adobe applications and Photoshop Smart Objects now work in DreamWeaver.
Now Production Premium Edition, Adobe On Location now available on the MAC (this was available in CS3 but only on the PC) Intelligent Gain can now work over multiple files in a single process.
I am aware that unless you use the various editions mentioned above that what I have written may make little sense but in the space available there is no way I can cover all the new features in such a small number of words. However if you use one of the above then this may well be the starting point to looking into the possibility of upgrading. Remember all I have seen is a short demo and a power point presentation, so I only have what was shown and said to work from.
Available later in the autumn and pricing is as yet unavailable; there will probably be a period where if you buy CS3 from now on a free upgrade to CS4 will be available but as yet I have no details of that. More details should be available from www.adobe.co.uk shortly.