CorelDRAW X4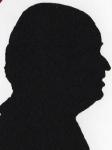 This piece of software in various guises has been on my PC for many many years. So what is in version 14 – sorry X4 – to make you upgrade or indeed what has it to offer for those who have never succumbed to it's charms.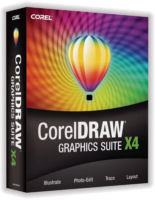 When reviewing hardware I usually start with the dimensions and I suppose the equivalent for software are it's system requirements. Windows XP (Service Pack 2) or Windows Vista (either 32bit or 64bit). After that it's 512MB of Ram, 430MB of hard disc space, a 1024x768 or greater display, a mouse or tablet and a DVD drive.
There are four main applications in the box all with the X4 suffix, CorelDRAW, Corel PhotoPaint, Corel PowerTrace and Corel Capture. Of course being Corel you also get extras like 10,000 Clip Art images, 1,000 Digital Images, 80 Templates, over 1,000 Fonts (thank goodness they are no longer automatically installed) and just for good measure over two hours worth of training videos. Now you know why you need a DVD drive.
RAW support is now built into PhotoPaint. While on PhotoPaint the lenses has improved with the addition of Smart Filters. Where Corel has always been good is the importation of various file types it supports XML from Microsoft Office and even Microsoft Publisher Layouts. While Corel still supply four applications a lot of it is shared code so taking something from one to another is quite straightforward in most cases. Other new features include a new grid to straighten scanned images and new lenses give more options. PhotoPaint X4 is a big step up.
The Template viewer really allows new ideas to be implemented and you can store templates by industry allowing lots more collaboration. So what else is new in the flagship product CorelDRAW. A new interface (grey is the colour) but you can revert to the old layouts if you wish. However the better designed icons and toolbars that do not feel cramped are improvements. For the last few versions you have been able to have new or enhanced items highlighted and for the experienced user this is a great way to get used to the new features. The Quick Start pane has undergone a real revamp. The save as option for Templates allow you to save your work without having to tinker to get it exactly the same next time.
To find your templates or indeed your work in general you are now encouraged to add keywords and descriptive data when saving. This of course works best with Vista along with higher quality thumbnails.
PowerTrace is improved and is somewhat easier to use and produce direct bitmap to vector conversion. CorelDRAW's what's that font command is extremely useful here.
The new Table tool is another winner and you can even place design elements in cells. Text handling is improved and now it supports multiple pages, something that has been required for ages and no doubt will be a nudge towards Illustrators lack of this ability. There are things in text handling that Illustrator still does better but not at the price of CorelDRAW X4.
While CorelDRAW still works fine with XP (service pack 2) it is really happiest with Vista using a lot of what Vista offers to do things faster and easier. The 512MB of required Ram is something that does not sit comfortably with Vista, give it a faster processor (than required) and four times the memory and you will be able to create quickly.
Even if you are an experienced user viewing the supplied tutorials could end up saving you time as there may well be a way to do something in one or two steps that used to take six.
Doing my Internet searches found CorelDRAW X4 at a best price of £317.24 from Misco for the full product and £102.61 for the upgrade from MicroWarehouse.
http://www.corel.co.uk/servlet/Satellite/gb/en/Product/1191272117978