Hotel Giant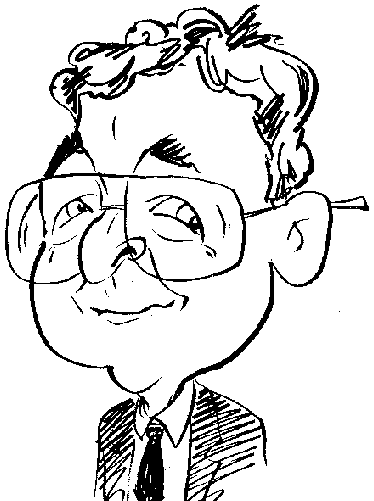 Whether you are a frequent or infrequent visitor to hotels, do you ever think about what goes into making your stay a pleasant experience?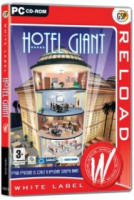 Developed by Enlight Software, Hotel Giant belongs to the business management game genre. As its title indicates, this game deals with creating and running your own hotel. Now available as part of the budget White Label from GSP, Hotel Giant is one of those games that insists on the product CD being in the drive before it will actually load and start.
Following a cartoon-style introduction, which you can cut short, you are presented with choices that include a random game; a campaign made up of various scenarios; or loading a previously saved game. There is also a tutorial that could prove useful in helping you get to grips with the various tasks and the control system, a combination of the mouse and keyboard, used by the game.
The game sets targets that cover the main and side goals within a specified time limit keeping to a pre-defined budget as you take on the task of creating your hotel empire. Your initial input into the building of your hotel consists of selecting the location and one of the pre-defined designs that fit within your current budget. With 23 international cities and 19 styles of hotel buildings, there is a wide range of choices although some additional input into the outside look of the building would have been appreciated.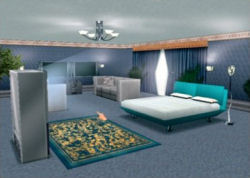 Greater input is required when you move on to the interior of the hotel. You will need to add different standards of guest rooms, restaurants, bars, libraries and various entertainment facilities to your establishment. There are hundreds of furnishing and interior d cor items available for your use. Three different camera angles allow you to check out your work while a zoom feature lets you move in for a close look. Moving around your hotel and switching between views is fairly straightforward however it proved to be rather easy to become disorientated and it was all too easy to zoom in so close that you were presented with a blurred image.
As well as designing the interior of the hotel, you will need to hire (and sometimes fire) staff to look after any guests staying in your establishment. Staff training will need to be organised while advert campaigns run to attract clientele. Keeping guests happy is an important aspect as they provide the funds needed to finance the running and maintenance of the hotel. You will need to keep a check on their satisfaction level and see to their various complaints.
Features such as background music and adjustable passage of time are supported. Hotel Giant makes good use of graphics and has an old world charm to impress your guests. Performance is reasonable but overall it is game that can quickly become boring unless you are really into aspects of interior design. Priced at £4.99, Hotel Giant requires a Pentium II 300MHz processor with 64MB RAM and 900MB of hard disk space. DirectX 8.0 is supplied. The game will run on any version of Windows from 95 onwards.
http://www.avanquest.com/UK/play/simulation/business/Hotel_Giant.html