VideoStudio 11 Plus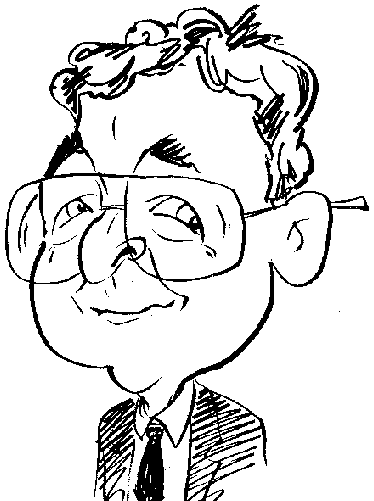 Turning your home videos into DVD content is becoming a popular activity. Corel has recently entered this area following its take over of Ulead.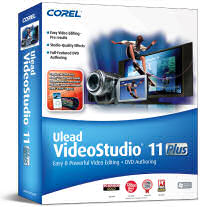 Continuing the process of integrated the recently acquired Ulead titles into its portfolio of products, Corel has released VideoStudio 11 Plus. This product brings video editing and DVD authoring capabilities to the Corel family.
Following a rather lengthy installation process as various files are copied and set up on the designated drive, plus a system restart, VideoStudio 11 Plus opens with a menu that offers a choice of working with the VideoStudio Editor; Movie Wizard; or DV to DVD Wizard. The Editor module provides tabs allowing you to switch between capture, edit, effects, overlay, title, audio and share sections. Material can be captured from external video devices, DV tapes plus imported from DVD/DVD-VR and mobile devices. You can also bring in files stored on your hard disk. Along with the more common video formats such as MPEG-4 and DivX, you also get support for the new AVCHD standard providing high definition content.
The content can be displayed in either storybook or time line mode. You can then work with the clip as a whole entity or have it automatically broken up into scenes before adding transitions selected from various categories. Options are available to add cue points to help jump to specific frames; use a colour correction tool, which includes white balancing either in automatic mode or with the aid of a colour picker; remove blockiness with the DeBlock filter and remove noise created by analogue television signals or low light captures with the DeSnow filter. Overlays and titles can be added as required while audio levels can be adjusted manually as the program does not appear to have the capability to adjust balance levels automatically when handling multiple clips. However you do benefit from Dolby Digital 5.1 sound support.
Opting for the Movie Wizard brings up an interface consisting of a preview screen; picture book strip showing scenes from the selected video; and a panel listing options that include capture, inserting video and images, plus importing from a mobile device. Several different themes are available for use with your movie. Using a template adds a title and end frame, which can both be edited plus allows the inclusion of background music. Further editing can be carried out within the main Editor module before creating a video file or disc.
As you might expect, the DV to DVD Wizard leads you through the process of viewing available content, displayed as thumbnails, stored on a camcorder before making a selection and burning to the appropriate media. Just as with the Movie Wizard, you can select from different theme templates and make your choice of quality for the saved content.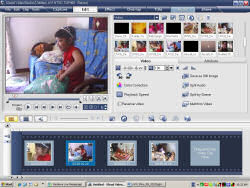 When it comes to the actual process of producing your MPEG content for saving or burning to disc, you can lean heavily on VideoStudio 11 Plus MPEG Optimizer feature. This technology will scan through and analyse the content to determine the best format in order to cut back on unnecessary re-encoding and thus save time for what normally can be a long drawn out process. Sitting along this optimiser feature is the ability to pause the rendering process. This can prove useful if you need to complete other tasks within a specific time period.
Along with the main program disc and the A5 size user guide, a companion disc is included in the box. This disc holds various audio, video and image content. You also get a copy of Ulead Disc Image Recorder and WinDVD 8 Silver for playing your DVDs and AVCHD discs created using the program.
This latest version of VideoStudio software has certainly added to the product's feature list that already boasted multiple video tracks, anti-shake filter, ad-zapper, Smart Proxy (working with lower resolution content to speed up editing) and DVD menu transitions. Now there is the MPEG Optimizer, colour correction, DeBlock, DeSnow and the support for AVCHD format. There is also the useful player. Expect to pay £60 for a product that deserved a user guide of bigger proportions. You will need to be running Windows XP or Vista on a Pentium 4 with 512MB RAM and 1GB of hard disk space. For those intending to carry out HDV editing, the specifications increase to Pentium 4.3GHz with a minimum of 1GB of RAM.
Ulead Video Studio 11 Plus is available from Amazon for £55.98, including delivery.