3D Globe Deluxe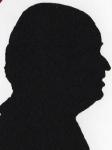 It's been a while since I have reviewed an educational product. This one is from Focus, it has some great maps with views from space and satellites but the info is the king.
If you leave the DVD in the drive you can have a 290MB installation, however should you prefer to store it away safely then a full install took 3.6GB on my PC but amazingly it took only 10 minutes to complete.
Windows ME or later is required along with a Pentium III 500 or better, 310MB of memory (or 3.6GB for full install) 1024x768 screen resolution in 16bit colour and a DVD drive.
As with almost all Focus items they republish something at a minute portion of the original price and so while it may be a little dated it's rather like an encyclopaedia the majority of the content does not vary immediately.
While the maps are impressive the facts and ranking systems are quite remarkable as well, no doubt all the information is available somewhere on the WWW but where and how would you look for it?
Some of the figures like 650,000 towns cities and geological features. View the earth from 12,000 miles in space or zoom in to as close as 90 miles, no you are never going to see your neighbour sunbathing but this is an educational product and I see from the DVD style case that it supports National Curriculum Key Stage 3.
All the maps seem accurate and there is a measuring tool I picked points I knew the distance apart in the UK and these measured accurately. Latitude and Longitude are shown again as far as I can tell accurately.
While you can setup user views and filters it comes with over 40 available. The sort of thing you can extract are statistics, climate, education levels, economy, population, crime rate including facts like level of rape per 100,000 in a country, some of these are quite surprising. Of course these can be fine tuned and you could find the next place to come onto the tourist map.
A couple of less serious figures Monaco has 1040 telephones for every 1000 inhabitants while Estonia has 921 computers for every 1000 population. Lots more serious figures as well as others that would win many pub quizzes. One more regarding mobile phones the UK is only eleventh in this table but still at 1022 per 1000 population, who might the top of this league be a couple of hints it's not the USA or even Japan but a small European country.
Maps and information can be both copied and or printed. The range of map styles go from Satellite and General through Political, Physical and even Bio Climate.
Perhaps the most interesting is being able to rotate and map to get the view you want unlike an atlas where the area you require is always on the map join or worst still under the staple.
While this is ideal for homework for anyone studying for Key Stage 3 exams and coursework do remember that some things can change and this even includes countries. However as a starting point there is a wealth of information within the databases apart from the excellent maps and photographs.
Available from dealers or direct from www.focusmm.co.uk at only £9.99