Creating Pop Art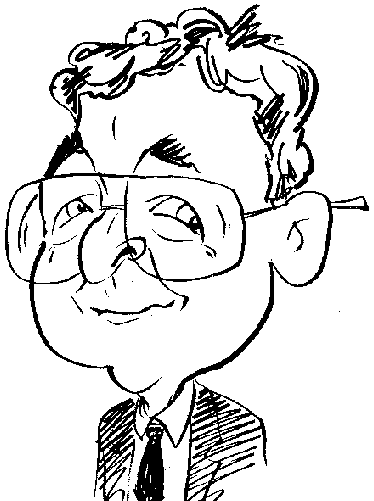 Imitating the style of a popular artist is the sole function of a software product from Serif.
Often referred to as "the father of pop art", Andy Warhol was born in 1928 and died in 1987. His work, whether you are a fan or not, is instantly recognisable. You only have to mention Campbell Soup and the series of star faces portrayed in repetitive format to know that the subject matter is Andy Warhol. But what, you may ask, has Andy Warhol to do with this review of a software product. The answer is Pop Art.
Serif has produced a mini-application that allows you to mimic the Warhol effect with the minimum of effort. This product is entitled PopArtPlus. Installing the product is just a matter of inserting the CD-ROM into the drive and following the on-screen instructions.
PopArtPlus forgoes the usual Windows-style look & feel and, instead, adopt a console look to its interface which is built around a main display area. At the top of the display are buttons for help; turning sound on/off; and the more familiar Windows minimise, full screen and close buttons. A pop-out tool panel is situated on the left and this provides access to the product's limited functionality.
You can load an image with support for JPEG, GIF, BMP, PNG and TIFF. By default you are always directed to the My Picture folder although the single sample image provided by Serif is located in a sub-directory off its own main folder. The chosen image is then displayed in the main viewing area and a smaller area that forms part of the tool panel. Buttons to zoom in and out plus revert to the original size are provides but these are deactivated until you progress to the next step which involves clicking on an Options button.
The software uses colour-detection algorithms to identify shapes and colours in order to apply Warhol-style effects to the image. You will be offered a choice of selecting from four painting styles; followed by four background styles; and four layouts made up of 1, 4, 9 or 16 images. Once your selection has been completed, a preview image will be displayed and you can then zoom in and out for a closer look.
The final stage is the creation process which produces an image which can be saved and/or sent to the printer. When printing you do have the option to produce poster-size output by moving a slider bar which has the effect of breaking up the images into tiles showed by an overlaid grid.
Basically PopArtPlus is a "one-trick pony". It can perform one task, admittedly without too much fuss, but only one task. Fortunately the product is easy to use as the Help feature is extremely limited and the only documentation provided is in the PDF format. The product is hardly likely to have mass appeal except for those who are an Andy Warhol wanabee. If you fall into this category then PopArtPlus will cost you £9.99. System requirements are a Pentium running Windows 95 or later with 32MB RAM and 7MB of free hard disk space.
http://www.serif.com/creativity/popartplus1/index.asp