Corel Paint Shop Pro Photo X1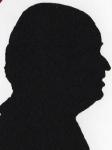 Review controls
I have used Paint Shop Pro since it's very early days of being a shareware product. It has come a long way since then, it is now owned by Corel and also has a slight name change.
Buy Now
PaintShop Pro XI
£49.97 from Amazon

£54.97 from PCWorld

Book
Paint Shop Pro Photo XI
for Photographers
£12.53 from Amazon


Of course being Corel they have to 'add value' and they have done so here by including a 'light' copy of Snapfire Plus called 'SE' and two hours worth of training videos from a company called Lynda.com, in case you are worried they might not be suitable for the children they cover people using Corel Paint Shop Pro. As for Snapfire it is possible to download a copy of Snapfire for free. Please note that Snapfire and Snapfire Plus have different abilities but it should give you an idea of what Snapfire Plus can do.
So if you have an earlier version should you upgrade. Well Corel purchased Paint Shop Pro when it was in V9 and not long after brought out V10. I am not sure how much 'new' of it was input from Corel or a work in progress from the Paint Shop Pro team, Corel of course did add value.
So what is new in V11 (sorry X1) Certainly the photo organiser and once you get to know it's way of working you can quickly find photos from an occasion or event even when they are in different folders or even different hard discs or CD's.
The next new feature is Colour Changer and while you may say that other decent packages have such a tool the Corel one seems to work with less effort to achieve what you want. Also more or less in this area is a Skin Smoother and no doubt the ladies will like this 'model' type deception to be applied to deny the ageing process. My personal favourite requires a decent image to begin with it's the Depth of Field tool and given a good landscape with plenty of information you will be surprised what it can deliver.
Finally Special Effects that are labelled as professional quality, yes there are new things here and also things that could have been done before but now the number of steps required is greatly reduced.
So have Corel just added Photo to the end or do the items mentioned above make it a true Photo package. Well Adobe still will be the choice of the professional however the amateur may well be tempted by the improvement in features not to mention a far more friendly price point that is close to Adobe Photoshop Elements.
Paint Shop Pro Photo needs a powerful machine with a large monitor or panel if it not to become a very cluttered interface. The stated specifications with one exception are not huge but there is a lot of difference between running and providing an enjoyable experience.
I will start with the 'exception' it will only run on Windows XP - either version - but with SP2 installed or it now has Vista certification. It is stated to also run on Windows 2000 'with the latest SP' It requires 500MB of hard disc space, 256MB or RAM (512MB is recommended) and Pentium III (or equivalent) at 466MHz or above. The monitor needs to be at least 1024x768 and set in at least 16bit colour. Finally IE6 is also required. If you have the first and last items I suspect you will probably have far more than the RAM, hard disc and processor stated.
At the start I mentioned the Snapfire that can be downloaded from Corel for Free and the SE version of Snapfire Plus. Well you can create slideshows within Paint Shop Pro Photo and when you spend time and effort you do not expect them to time out in 30 days. I have asked - more than once - for a copy of Snapfire Plus but as yet nothing has arrived so I cannot tell you if this saves a timed out slideshow or not.
Doing my Internet searches found Corel Paint Show Photo X1 for a best price of £49.97 including free delivery from Amazon. At this price it's certainly an excellent buy, given that it is less than half the stated price on the Corel site, and also cheaper than their upgrade price. Talking of upgrades Amazon also have that at £41.97 again offering free delivery.
http://www.amazon.co.uk/dp/B000HL5FQ6
http://www.corel.com/servlet/Satellite?c=Product_C1&cid=1155872554948&lc=en&pagename=uk%2FLayout