Easy Media Creator 9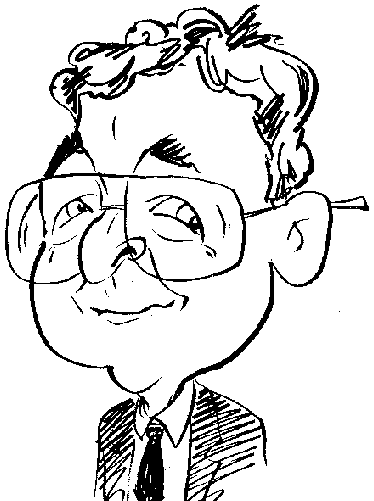 A time consuming installation produced a comprehensive set of tools for burning media with the latest offering from Roxio.
Joining the ranks of slow installation routines is the one used by Roxio Easy Media Creator. With a number of long pauses when nothing appeared to be happening, the procedure easily exceeded 40 minutes before requiring a system reboot. I always noticed that a new account appeared on my system following the installation procedure Whether this was a co-incidence or a deliberate action is open to debate as I have no evidence either way other than this account was not there before the installation.
The latest version of Easy Media Creator, now up to version 9, contains 35 applications integrated into a single suite. Firing up the main program reveals an interface that divides the program's functionality into nine different categories (presumably a coincidence rather than a deliberate attempt to emphasize that this is version 9). By default you start with the Home page giving access to help features and several common tasks that include creating audio and data CDs plus erasing disks and importing photos. You can either select any of these common tasks or delve into the various categories to gain access to a wide range of projects that go under the names of Audio, Backup, Copy, Data, My Media, Photo, Video and Tools.
The Audio category provides the means to create, convert and edit disks and files. There are separate projects for producing audio and jukebox style disks; converting LPs and tapes into digital format; capturing audio from a sound card; and editing audio files including any attached tag information. With the Backup category you can archive multimedia data and carry out a system backup. Switching to the copy category reveals tools to copy disks as long as they are unprotected; save a disk image to a hard drive; recreate a disk from image files; and convert multimedia content into a suitable format for players such as the iPod and PSP.
The Data category covers copying disks and creating data disks. Included in the Video category are projects for working with Blu-ray and DivX; you can capture content from a video device and burn it straight to disk; convert video into formats for playing on an iPod, PSP or other portable video players; and edit content using VideoWave. The Photo category lets you download images from various sources such as cameras and phones; organise, enhance, fix and print photos; plus create slideshows. Organisational and view features are available from the My Media section while Tools includes options to erase disks; load disks images; and design labels for your disks.
Although many of the features found in Easy Media Creator 9 will be familiar to users of previous versions of the product, there is a smattering of new goodies that could well appeal. For a start there is support for Blu-ray, although currently not for HD-DVD, allowing for the ability to work with high-definition video and greater storage capacity. When working with DVD projects there are new custom style menus and these are located in the My DVD section. As mentioned earlier there is support for the popular iPod and other portable devices including the ability to transfer data to and from a mobile phone using Bluetooth.
Easy Media Creator 9 takes the basic random selection of audio files a stage further with its AutoMix feature found in the Tools section. This feature uses the GraceNote music service as it attempts to create play lists based on similarity to a chosen track. While you may not always agree with all its choices, it does bring more variety to your listening pleasure. Tools are available to capture Internet radio content; mute system sounds that might interfere with a recording; and automatically name files based on any incorporated tag information.
With this latest release of Easy Media Creator, Roxio seems to have all angles covered (even HD-DVD supported is expected to arrive via a patch). Whatever your needs, this product should be able to provides the means to complete the task either through its main interface or its drag-to-disk feature allowing you to drag data on to a large on-screen icon and have it burned to recordable media. Priced at £59.99, although I have seen it priced as low as £47, Easy Media Creator 9 is a feature-packed product that is well worth considering despite its installation procedure. This product does require Windows XP.
http://www.roxio.co.uk/eng/products/creator/suite/overview.html