Paint Shop Pro Photo XI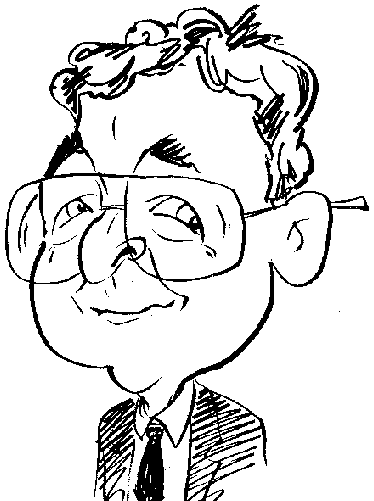 Paint Shop Pro has undergone a slight name change with the latest version of the software.
With the latest release of Paint Shop Pro, Corel has not only increased the version number (still sticking with Roman numerals) but also added the word "Photo" to the title. I'm tempted to say that you certainly get a lot of "P's" for your money but perhaps not. The reason for this elongation of the title is apparently to emphasis the digital imaging capabilities of this new release as it allows users to edit, manage and share their photographic images plus use tools to enhance their work in a variety of ways. Corel believes that this product is ideally suited for anyone, whether hobbyist, enthusiast, professional or general office worker, with an interest in photos and graphics.
I am pleased to say that Paint Shop Pro Photo X1 continues the trend set by the previous version of loading faster although the difference was not as pronounced this time. Anybody familiar with the previous version of the product will immediately feel at home with the three pane interface introduced with Paint Shop Pro X. The interface is intuitive enough for others to quickly find their feet.
Bordering the left side of the main work area is the Learning Centre pane while a browser pane sits at the bottom of the screen. The Learning Centre, which can be closed down to give more room when not required, is ideal for new users as it provides step-by-step assistance to perform common photo-editing tasks that have been categorised as Get Photo; Adjust; Retouch; Collage; Text; Effects; and Print/Share. Using a hierarchical tree structure of the hard disk contents you can target specific folders and view the content as thumbnails in the browser pane. By default the My Picture folder is the chosen location.
Rather than being bundled, as with the previous version, and probably signalling the demise as a standalone offering, the functionality afforded by Corel Paint Shop Photo Album is built into version X1. You get a one-stop photo management centre that provides organisational options with quick view, photo trays and downloading features. There are numerous fixes available to make adjustments to images with the minimum of mouse clicks. New to this version of the product are tools to change colours; preview and extract frames from video clips; and smooth skin tones to supplement the teeth whitening feature introduced in the previous version.
For the more adventurous, Paint Shop Pro Photo X1 comes with its own software TARDIS feature, otherwise known as the Time Machine. This blends a photographic history tour with the ability to view images as they would have appeared in times gone by. So if you want to see how your images would have appeared to past generations then time travel away with this feature. Further enhancements can be made with various film and filter effects.
Of course there are other ways to give your digital images that distinctive look from within Paint Shop Pro Photo X1. How about distorting the pixels in an area of a photo - commonly known as warping as you stretch and bend items by applying a Spock or Pinocchio effect to a portrait of a family member. You can also add motion blur to give the impression that the subject matter was moving faster than it actually was. For users of Corel's Painter and Painter Essentials products, there is now support for RIFF files which is the native file format used by these titles.
Generally Paint Shop Pro Photo X1 makes all its features easy to use and easily accessible. There are one or two exceptions, the Depth of Field feature was one that I still struggle with, but overall the product manages to maintain the balance between ease of use and power of performance. Overall this product has more of a make-over feel to it, rather than a complete overhaul.
To run this software you will need Windows XP/2000, 256MB RAM, 500MB of hard disk space and a Pentium III 466MHz processor or better. Corel Paint Shop Pro Photo X1 has been priced at £89.99 with an upgrade available for £59.99.
http://www.corel.com/servlet/Satellite?c=Product_C1&cid=1155872554948&lc=en&pagename=uk%2FLayout
Best price at the moment seems to be £49.97 from Amazon