Focus Driving Test Success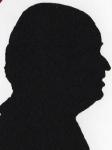 Until now this has been sold in modules – just like the test itself – now Focus have offered the whole package on two DVD's and amazingly it is all sold for £9.99
Using this package together with a good Driving Instructor can take you from someone who has never sat behind the wheel of a car to a full driving licence.
In earlier articles I have covered the Theory Test, Hazard Perception and the Practical Test. Here this two DVD package covers all that and Show Me, Tell Me, The Highway Code and the chance to watch a full length Mock Driving Test as I know from my days as an Approved Driving Instructor most pupils were worried by the unknown and that was why a lot failed, there was nothing like this available then.
The two DVD's have a total of 7.85GB of information on them. While some of the information is the same as was issued on the original modules they have been updated to the 2006/07 edition. It includes all the latest questions that a pupil can be asked by the examiner on all the modules.
While the DVD of the mock test can be viewed on a PC you will need some DVD viewing software, unlike some older programs that do nothing or just give an error message a box comes on the screen saying it cannot find any DVD viewing software and suggests you either open that software first - should you have any - or view it from a DVD player attached to a TV.
There are six modules the first is the Theory Test and all pupils have to pass this first. The complete official DSA bank of questions are included so if you have studied this module there should be no surprises when you take the theory test for real.
The second section covers Hazard Perception and I covered this as a single product in April this year on 7/4/06.
Section Three is the Practical Test and while no video or DVD can teach you to drive if you understand the theory - there are more than 50 video tutorials included - then it should make the practice easier. As an example lots of people fail to understand why the front of the car will go to the right when you turn the steering wheel to the left when you reverse. However seeing this in action helps when you are not doing it yourself.
Show Me Tell Me, this is module four it contains 12 DSA questions and step by step tutorials for the Practical Test.
The Highway Code is section five, while we had special books of signs when I was teaching they were just the same signs as in the Highway Code, now you can see them on the screen totally out of context and it is just like coming upon one on a strange road, however this version allows you not only to view but also to search and should you wish to print content.
Section six is the Mock Driving Test and I can assure you it is a million miles away from the videos that were around when I was teaching. Yes passing your test should be a lot easier with the aid of Driving Test Success from Focus. However in my day it was one single test now it's three and of course the roads themselves are far busier.
More uninsured drivers, more unsafe cars and dare I say more people who have never even taken a test let alone passed one, few foreign drivers were on the roads then, now there are thousands, so not only do you need to know what you are doing you need to anticipate what they are going to do as well.
Driving Test Success All Tests can be purchased from dealers or from the link below for the bargain price of £9.99.
http://www.focusmm.co.uk/shop/Driving-Test-Success-ALL-TESTS-pr-583.html