Family Tree Legends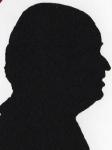 Fancy tracing long lost relatives for less than a tenner? Family Tree Legends from Focus can set you up and you get a FREE 30 day subscription to thegenealogist.co.uk
Installing the program from the CD is simple follow the prompts and in about four minutes you will be around 130MB of hard disc space down.
The interface needs a little exploring but most of the icons are self explanatory. There are four basic sections, Organise, this is where you can store all the information about your relatives, not just names, birthdays, marriages and deaths but all sorts of extra details that are likely to be lost for future generations. Create, here you can add photos, charts and much more again making sure that photo remains in context. Archive, here the modern day not only allows photos but also audio and even video so granny at 97 can speak to her great great great grandchildren who may not even yet be conceived. Finally Share, the all important data can not only be printed but also saved onto CD-ROM.
Like a lot of Focus items the system requirements are not huge a Windows 98 or later PC with only 32MB memory should be enough, certainly any current PC should be okay.
The package main screen starts with areas to enter details of husband and wife for most families this should probably be grand parents or possibly great grand parents. With the aid of thegenealogist.co.uk and the early Census data you may even be able to go back further. Under this there is space to enter details of children. To the right of the screen are seven icons - all really self explanatory - but hold the mouse over them and an explanation appears, these allow you to link all the types of data you may have for any person or persons. In years to come the Family History will be ensured.
A lot of people will buy the package for the 30 day free subscription to thegenealogist.co.uk and before you do permanent damage to your eyesight by trying to decipher '*' in the small print at the base of the back of the sleeve the information you require is on the inside of it. This takes you to the Focus site, you follow the links and this sends you to thegenealogist.co.uk with a code. However you can be forgiven for thinking that the username and password you entered are valid for this site they are not. Your email is your username and you have to register here and then choose your password. Neither the instructions on the sleeve or in the email are that clear. Should you enter the 'forgotten your password' prompt before you have created one you will wait in vain for a reply.
Once on the site you have 10 credits but some actions are free. The 1841, 1851, 1861, 1871 and 1891 Census data seem pretty complete. However you then go to the other extreme with births, marriages and deaths 1984 to 2004. The range of data available includes Census Index, Census Transcripts, Specialist indexes that include England and Wales landowners records for 1873 and Knights of England 1127-1904 and finally Parish Records, this is the least complete with 17 counties having marriage records while London has Parish Records.
Remember 30 days use of this is FREE - within your 10 credits - when you purchase Focus Family Tree Legends. This should at least start your journey and you can at anytime take out a direct subscription on the site for that more detailed and prolonged digging.
http://www.focusmm.co.uk/shop/Family-Tree-Legends-Starter-Edition-pr-453.html