PIN Protected Flash Drive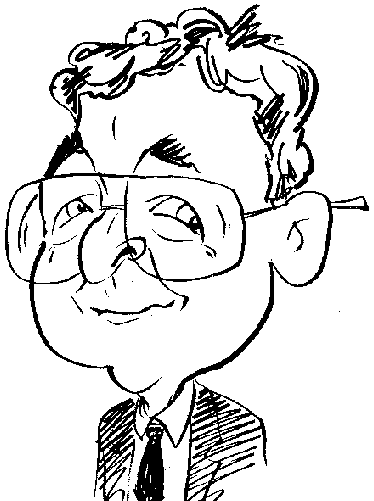 Review controls
While flash drives are useful for transporting data, they do run the risk of being lost or stolen. So the data they contain should be protected.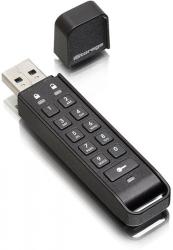 click image to enlarge
Your data, especially of the personal variety, is valuable, not only to you but others who might be prepared to put it to use for their own nefarious practices. As this data is your personal property, it is up to you to make sure it is adequately protected at all times whether it is stored on your main computer or being transported between locations on a flash drive. One company that has put plenty of thought and effort into this problem of delivering protection to your data is iStorage with a range of storage devices.
A recent addition to iStorage's range of award winning data storage solutions is the datAshur Personal2 which is an enhanced USB flash drive designed to provide safeguard protection to personal data anytime, anywhere. This USB 3.0 device makes use of DataLock® technology licensed from ClevX LLC. Available in capacities of 8GB, 16GB, 32GB and 64GB, this flash drive is compatible with all operating systems including Windows, Mac, Linus and Android. I have been using the 8GB version of the product on the Windows 7 platform.
Weighing 13.7g, the capped datAshur Personal2 has dimensions of 83 x 17.4 x 9.5mm (W x D x H). As usual with other members of the iStorage family of protected drives, the front face of the datAshur Personal2 features an alphanumeric key pad along with additional buttons designated for key, lock and unlock facilities. This key pad element provides the user with the means of entering the default pin code or changing it to a more personal and memorable 7 – 15 digit code of their own choosing. I would strongly recommend taking the latter option.
Both the entering and / or changing of the device's pin code process must be completed within a designated time period. Fortunately, as the various buttons of the key pad are rather on the small size, these tasks need to be carried out before the datAshur Personal2 flash drive is inserted into an available USB port. Instructions regarding the correct, and set sequence, for entering and / or changing the pin code are included on a card supplied with the packaging. LED lights will glow with various colours to indicate when the code is entered correctly and the appropriate sequence followed.
Rather than rely on the host computer for its power, the datAshur Personal2 has its own power source. This is in the form of a rechargeable battery. The datAshur Personal2 also features a hardware encryption engine which makes use of military grade XTS-AES 256-bit hardware encryption that is applied in real time. While providing its own power during operations, the datAshur Personal2 can be set to automatically lock itself after a predetermined period of inactivity. The datAshur Personal2 will automatically go into lock down mode when it is unplugged from the host computer or when power is interrupted to the USB port for any reason.
Inserting the datAshur Personal2 into a USB port, without the prior entry of the correct pin code, will have little effect other than to recharge the product's internal battery. Without the pin code, any data stored on the device will be secure from attempts to access it even through the use of brute force. iStorage can confidently make such a claim as the datAshur Personal2 has been FIPS PUB 197 certified. This is an advanced encryption standard that uses accredited military grade encryption algorithms.
Entirely self-contained with no need for external software, the datAshur Personal2 is available in a range of colours. There is also a facility to have a name, company logo or other message laser etched on a brushed aluminium plate on the rear of the flash drive. According to the iStorage website, this product has been priced at £39.00 for the 8GB model, £49.00 for 16GB, £59.00 for 32GB and £79.00 for the 64GB unit. These prices do not include customisation laser etching.
datAshur Personal2 Technical Specifications

| | |
| --- | --- |
| Capacity | 8GB, 16GB, 32GB and 64GB |
| Speed | 116MB/s read – 43MB/s write |
| Dimensions with cap | 83 x 17.4 x 9.5mm |
| Dimensions capless | 77.5 x 17.4 x 9.5mm |
| Weight | 13.7g |
| Approvals | FIPS PUB 197 |
| Interface | USB 3.0 compatible with USB 2.0 / 1.1 |
| Compatibility | Windows, Mac, Linux, Android |
| Encryption | XTS-AES 256-bit |
| Warranty | 3 years |