Helga Dies but Still Fights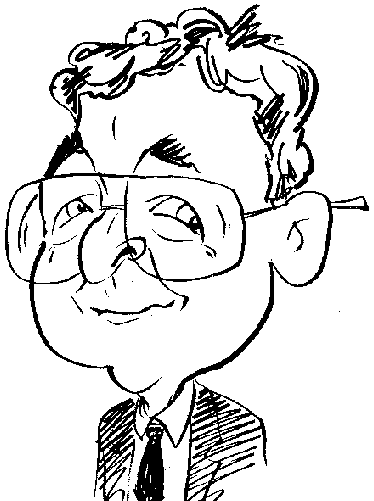 Review controls
How do you continue a saga after the central character dies? Perhaps you involve Gods and Monsters.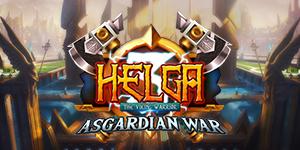 The latest Match 3 offering to emerge from e-Funsoft continues the on-going saga of Helga the Viking Warrior or perhaps brings it to an end. Let me explain this apparent contradiction. In this third episode, entitled Asgardian War, our battle-hardened heroine is once again faced by over-whelming odds and, sad-to-say, Helga finally admits defeat. Her forces leave the battlefield as Helga lays dead on the ground.
But wait, this is not the end for Helga. As an honoured Viking, who has fallen during battle, Helga can claim her reward and be welcomed in Valhalla, the Hall of the Slain. She can then reside with all the other Viking heroes who died in battle. Unfortunately circumstances produce a different result. Helga finds herself in Asgard, which is the Nordic dwelling place of the Gods. The passage to Valhalla has been blocked due to an attack on Asgard by extreme large Monsters who believe their Gods should rule rather than Odin, Loki and the other Nordic Gods. Not surprisingly Helga quickly agrees to join this battle which is depicted through five chapters of Match 3 action and star upgrades purchased with earned stars.
Following the usual pattern adopted by e-Funsoft Match 3 game layouts, the actual grids are constructed of columns and rows populated with embellished tiles and blockages. Centrally positioned in the screen, the grids are sandwiched between various information. To the left of the grid is info regarding the current level and points total plus any power-ups that have been assigned to the grid to help complete a specific challenge. Each grid has been assigned a challenge indicating the number and type of tiles that need to be removed. This information is displayed on the right of the grid.
In order to complete this challenge you need to remove tiles by creating groups of three or more tiles of similar type through the process of swapping two adjacent tiles. The group then disappears with the created space being filled up with other tiles falling downwards. In some cases this action can create a cascade with more groups being formed and automatically removed while hopefully reducing the set challenge.
When necessary you can use the supplied power-ups to remove tiles. However, once used, a power-up can not be reused within that grid. Fortunately you can create your own power-ups in the form of bombs. These power-ups come into existence each time you create a group of five or more tiles.
While most tiles can be removed as part of a group there is one tile that requires its own method of removal. This is an artefact that generally appears at the top of its grid. Rather than form part of a group, you need to clear away a pathway beneath the artefact so that it can descend to the bottom of the grid and then be collected. If an artefact appears in a grid then it automatically becomes part of the challenge.
As a reward for completing each challenge you will receive a number of stars. These stars can be used to purchased the four upgrades assigned to each chapter. The upgrades have to be carried out in order with each one requiring an increasing number of stars and you will not be allowed to proceed to the next chapter until the necessary upgrades have been carried out. The actual upgrade process seems to show Asgard as a kind of space station platform.
Following the completion of each upgrade you will be treated to a static scene involving two of the game characters having a conversation in text format which fills in one or two gaps in the story. Each of these sequences can be skipped if you are in a hurry to get back to Match 3 action. I feel these scene would benefit from being replaced by a mini game puzzle.
Apart from the brief look at Norse mythology, this latest episode in Helga's saga is just a mater of more of the same seen in the earlier offerings. I downloaded my copy of the game from Gamehouse.com where it is priced at $9.99. The game requires 1.5 GHz processor with 1024MB of RAM and 133MB of hard disk space running Windows 7 and later.