Catherine Finds Treasure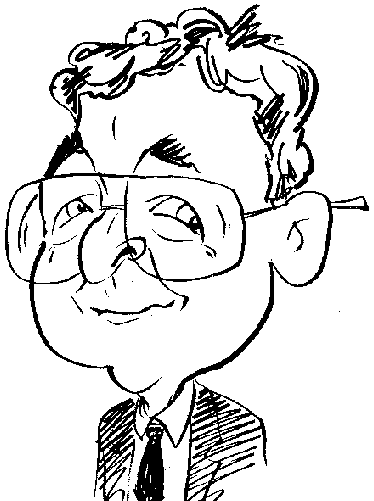 Review controls
As fans of the series will appreciate, you do not mess with Catherine when her mind is set. Not even a giant octopus can stop her.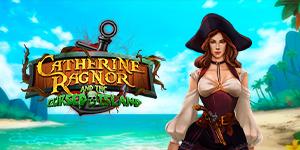 Now up to episode three, the Catherine Ragnor story continues with the Cursed Island. This e-Funsoft title is a Match 3 game that is spread over five chapters of achieving targets and building upgrades as the genre's favourite female sea captain one again takes centre stage.
The usual set-up options are available for Catherine's latest adventure. Profiles can be created so that different players can tackle the game and have their progress recorded. Volume levels for background music and sound effects can be set. There are also options to view the game in full screen mode and have access to a tutorial feature.
After surviving the Flying Dutchman and Blackbeard's Revenge adventures, this time Catherine is searching for a fabled treasure island. Coming across an uncharted island that seems to have a skull shaped mountain, Catherine feels the correct location has been discovered. The appearance of a monstrous octopus, which is protecting the island, adds confirmation to Catherine's belief that this was the fabled island of all the stories. Following the almost compulsory shipwreck, that seems to accompany Catherine where ever she goes, Catherine and her favourite companion Edward are cast ashore on the Cursed Island.
Arranged around a story line that includes a thieving monkey, giant web producing spider and a creature looking as if it was auditioning for the Great Yeti, is e-Funsoft's usual take on Match 3 game play. A centrally positioned grid will be sandwiched between available power-ups on the left and the specific challenge for that grid on the right. You will also be provided with the level and current score information. Each grid will be populated by tiles embellished with various symbols relating to a pirate theme, some overlaid with additional coating and strands of seaweed plus destructible boxes.
In order to complete a grid, you will need to remove designated tiles and other elements listed as part of the challenge. Generally elements, in the form of tiles, can be removed by creating a group of three similar tiles by swapping two adjacent tiles. The group is then destroyed with other tiles falling downwards to fill the gap created. Any boxes within the vicinity of the destroyed group will also disappear.
In the earlier episodes of Catherine Ragnor's adventures, occasional grids would contain a map leading to treasures and a battle fight between Catherine's ship and that f another pirate. However the map and the battle sequence have been replaced in the Cursed Island with a treasure chest element. Like the map, the treasure chest needs to be lowered to the base of the grid via a created pathway. Even though I was regularly defeated in the earlier battle sequences, I missed this feature in the Cursed Island.
To help deal with awkward arrangements of tiles, each grid comes with two or three different power-ups. Depending upon the power-up, it could be used to destroy a single cell, small group or all the tiles of a particular type. While you are restricted to the power-ups allocated at the start of the current grid, you can earn exploding bubbles. They are the reward for creating groups of more than four tiles and they appear within the grid rather than being positioned where they can do the most damage. Although I did not deliberately set out to earn these bubbles, I had no hesitation in using them when available.
At the conclusion of each grid, you will be awarded stars which can be used to purchase the four upgrades that need to be carried out for each of the game's five chapters. Each upgrade will require a specific number of stars and the upgrades must be carried out in sequence. Following each upgrade, there will be a short interlude as the story line develops with printed dialogue from the different characters appearing in the game.
Disappointingly the removal of the battle sequence, featured in earlier titles, from this series, was not accompanied by the introduction of a new feature to enhance game play. Hopefully if there is a fourth episode in the Catherine Ragnor saga, e-Funsoft will add some type of pirate behaviour. Fans of Match 3 game play should enjoy this title which can be downloaded from Gamehouse.com where it is priced at $9.99. The game requires a 1.5 GHz processor with 1024MB of RAM running Windows 7 and later.