Save the Belaii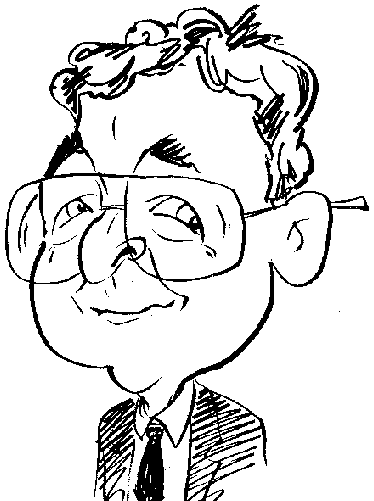 Review controls
When Amanda opens her book, you know the fun is about to begin. This time the fun involves saving a civilization.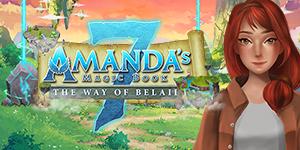 The latest entry in e-Funsoft's Amanda's Magic Book series is now up to number 7. In this instance e-Funsoft has sent the time-travelling heroine off to meet an ancient civilisation in the Match 3 game of The Way of Belaii. As usual her regular associate Charlie will accompany her and they will be joined by a new character figure in the story series. This new character is in the form of Amanda's Uncle Nathaniel who is an architect of some experience.
Surprisingly Amanda's on-screen appearance looks far older that that of her uncle who starts the action by producing an ancient manuscript that magically transports the three main characters to a world where the peaceful Belaii people live in harmony with nature. However that situation is about to change otherwise we would not have the excuse for the game that is about to follow. While Amanda and her youthful looking uncle attempt to gather their thoughts, Charlie, who landed in a different area and immediately was transformed in wearing native fashion, meets up with members of the Belaii tribe.
Meanwhile you will need to tackle the usual e-Funsoft diet of Match 3 game play. A total of 72 Match 3 game levels are spread over five chapters of game play and story development. Don't expect any surprises either in the Match 3 game layout or the style of play because there isn't any.
A centrally positioned grid, filled with tiles and various blocked areas will be sandwiched between power-ups on the left and a required challenge status on the right. While the supplied power-ups are limited to the specific current grid and are not replaceable once used, you can create others by creating a group of five or more tiles but, as before, these new power-ups are tied to the current grid. Each grid has been assigned its own challenge made up of the type and number of tiles that need to be removed in order to complete that level.
Tiles are generally removed from the grid through the process of creating groups of three or more similar tiles by swapping two adjacent tiles. The created group then disappears and, other tiles falling downwards will fill the space thus created. There is, however, one type of tile that is an exception to this rule. This is a Treasure Chest tile. Instead of forming part of a group, a Treasure Chest tile needs to be lowered to the base of the grid by the creation of a pathway into which the tile can descend in order to reach the base of the grid.
As mentioned earlier, the game is spread over five chapters with each one containing four upgrades. These upgrades have to be purchased in a specific order using the stars earned for completing the different grid challenges. You will not be allowed to move on to the next chapter until all the upgrades have been activated.
After each upgrade there is a short conversational interlude between two of the game's characters who stand like shop dummies on either side of the screen. As these sequences do little other than fill in gaps in the story line, you might be tempted to skip passed them. However sitting through them will reveal information such as that the Belaii like to travel on the backs of flying dragons and that their world relies on the presence of a substance called Saralite and you learn of the threat to the Belaii world. You will need to defeat this threat.
Apart from the minimal changes to the background scenery and supporting characters, this seventh entry in the Amanda's Magic Book series offers nothing new. If you enjoyed the previous versions then you should enjoy this one until, maybe, boredom starts to settle in. The game can be downloaded from Gamehouse.com where it is priced at $9.99. The game requires a 1.5 GHz processor with 1024MB of RAM running Windows 7 and later.