Xperia X Compact from Sony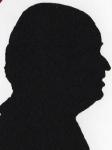 Having recently told you about the larger Xperia XZ here a chance to put the smaller sibling through its paces, like the larger offering both were supplied by Vodafone and with this I got the chance to check their coverage not only in England but also Scotland.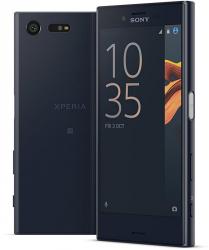 click image to enlarge
Travelling back from Glasgow by train recently I was able to keep in touch all the way back mostly via 4G with around 15% of 3G coverage and a couple of times it was down to 'E' in the more remote parts of the Lake District.
It is 12.7x6.4x1cm and weighs 135grams. My unit was shiny black – normally a minus point as it shows all the finger marks – but this seemed to hide most quite well apart from on the screen. The viewable screen is 10x5.6cm which gives the notional imperial diagonal screen measurement of 4½inches although the specifications say its 4.6inches my ruler disagrees, the display is 720x1280.
The right side has a silvered on/off button mid-way down and below this a volume rocker and a camera button, these you will need to feel for as they are in the same colour as the surround and even in good light are invisible. The base has the USB C connector. The left side towards the top has the tray for the Nano SIM and any Micro SD Card you insert. The top has a 3.5mm headphone socket. The back has the camera near the right top edge with its LED flash beside it.
It boots in 28 seconds and shuts down in 4 seconds. The version of Android is Marshmallow v6.01. It has a Qualcomm Snapdragon 650 hexa-core processor, it comes with 3GB of RAM and 32GB of storage, you can add a micro SD card to this and it certainly accepts the largest I have 64GB, the specifications say up to 256GB.
The camera takes excellent photos and videos, the rear camera is 23MP and the front selfie offering is 5MP.
I was happy with the dual band Wi-Fi and as stated above the Vodafone 4G coverage extends far beyond London.
I tested Bluetooth not only with things like streaming music but also for another review of a Philips Health Watch that is also in the pipeline for a review.
The battery is non removable as is the back, it is a 2700mAh, in normal use this lasted for two days between charges and still over a day in heavy use.
For those who want a phone of less than the 5inch plus screen size but that is still very readable for web page viewing etc. then this offering from Sony should be on your short list as its smaller size can make it easier to hold than some larger offerings.
Vodafone have a range of price options for this unit. Prices on contract range from nothing upfront with the monthly cost ranging from £28 for 1GB of Data, through £32 for 3GB of Data, to £38 for 5GB of Data. All those deals have unlimited calls and texts with 500MB of roaming on the first two and 2GB of roaming on the last one, they are 24 month contracts.
http://shop.vodafone.co.uk/shop/contracts-and-deals/sony-xperia-x-compact/