Younger Kids Kurio Tablet Tab 2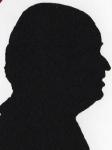 Having recently told you about a Kurio Tablet that although designed for the younger user could equally well be used by an adult that comes with Windows 10. Here a Tablet that comes with a rubber sleeve that could withstand a knock or three.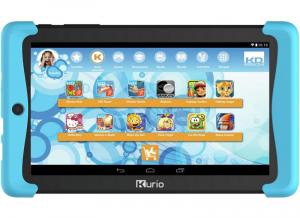 click image to enlarge
Once booted this is a nice Tablet which could be used by an adult and you can clear 2.5GB of items from memory by removing the majority of the 51 games pre-installed. However if you do then the Tablet would no longer appeal to a child. It has 5GB of memory with the games loaded 471MB is available, and 2.48GB of free memory with them removed.
This is an Android 5 Tablet; the main drawback is the 141 second boot time, no not a mistake its 141 seconds to get to your logon screen and because it's designed for a child any user needs to input a code to get further. The adult sets their master code and then makes an account for the child which of course has some restrictions this may mean no Internet or email etc. or just certain sites allowed.
Once I had looked at some of the games I removed them to see if the extra memory meant quicker booting and indeed it then boots in 90 seconds. Shutdown with or without the game Apps installed is only 3 seconds. The games are recoverable by resetting the Tablet.
The Tablet is 18.5x11x1cm and weighs 277grams. The viewable screen is 15.5x8.5cm and that gives the notional diagonal imperial measurement of 7inches.
Given the size I am assuming it will mainly be used in landscape mode. This gives the on/off button top left with the volume rocker beside it. The base has insertion point for a Micro SD card which with all the games installed could be useful to save scores etc.
The left side has DC input and micro HDMI and USB ports. The back has a camera and a bulge with a removable section which I assume allows something to fit in so the Tablet could be held to save a young child needing to hold it.
Any Apps you install should be given a Category, the choices are Other, Media, Education, EBooks or Games.
In my tests the Tablet lasted around 330 to 375 minutes between charges and as a lot of my use was streaming content I was perfectly happy.
You should get more than this if the child is restricted to playing the games supplied without any online access.
This is a solidly built Tablet and should survive some rough treatment with the rubber sleeve attached. It got a couple of drops when I was streaming TV in bed and I fell asleep to wake up and find the Tablet on the floor still working.
I did try several of the games and they all seemed quite decent, none I looked at wanted to add 'in App' purchases.
While for most children of a young age the word 'Edutainment' was a word to shy away from I can see a Tablet like this being very useful if the parent or guardian sets it up with the correct safeguards.
The Kurio Tab 2 is available from the Argos link below for £79.99
http://www.argos.co.uk/product/4985877
A video shows the Tablet on the link below, and it even explains what the removable section of the back is for.