Battling Cars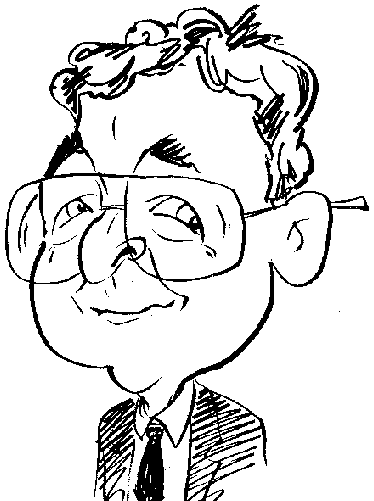 Review controls
It is time to clear the floor and make room for battle to commence as you take on both artificial Intelligent and human opponents in various contests.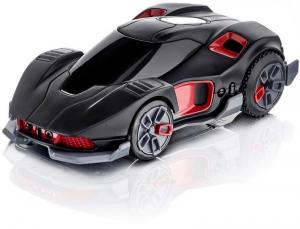 click image to enlarge
R.E.V. is not a mistyped reference to the condition known as Rapid Eye Movement or a 1980's American Rock Band. It does stand for Robotic Enhanced Vehicle. This is a remote controlled, battery driven vehicle developed by the well respected toy manufacturer WowWee.
The company has released a battle pack which consists of two R.E.V. units. One unit is coloured black while the other is white so that they are easily distinguishable when competing against each other. Included in the pack is a User Manual. This booklet tends to concentrate on the initial setting up process for the R.E.V. units and ignores the method of controlling them using a smartphone or tablet via the appropriate downloadable app.
Each vehicle, with a length of 6.8-inches, height of 2.25-inches and width of 4-inches, is streamlined design as you would expect with a car built for speed and mobility. A top-mounted LED panel changes colour to indicate pairing and other modes while four BeaconSense™ arrays are positioned around the vehicle to provide assistance in the tracking of opponents during contests. The front pair of wheels has a solid plastic tyre while the larger rear wheels are encased within heavily dimpled rubber tyres for a better grip when cornering and avoiding the enemy during contests.
Turning the R.E.V. unit over reveals a speaker outlet plus an on / off switch. There is also a battery compartment concealed behind a panel held in position by a single screw. The battery compartment holds the four AA batteries required to power the vehicle.
In order to control the R.E.V. you need to download the appropriate app available from the Apple or Android store. This app, once run, will automatically detect the presences of any nearby R.E.V. units that are turned on and will pair with them. At this point you might, as happened to me, encounter a message stating that a firmware update was available. Carrying out this task is straightforward and not too time consuming but it will mean that the app will need to reconnect to the R.E.V. units under its control.
Solo players can compete against an Artificial Intelligent opponent. This is where the BeaconSense arrays can prove useful. While not totally accurate they do perform a useful function in keeping track of the other units involved in the action. WowWee claims that the R.E.V. units mimic real-world physics as hits and damage to the units is taken into consideration with regards movement and how the units respond to events. I can use this as an excuse for my poor performance in various contests. Solo play is not the only option. You can challenge other players who have R.E.V. units to a contest.
While the User Manual booklet offers little assistance with regards controlling the R.E.V. units, the app is more forthcoming although a certain amount of experimentation will be required as you control a vehicle with finger pressure and movement on the screen of a smartphone or tablet. Movement in various directions is possible as you travel around the available space. There is also a weapon control icon for your primary and bonus weapon plus a booster element.
The app divides its functionality into the areas of Games, My Car and Settings. Options are available to adjust the sensitivity of both speed and steering. You can adjust the graphics quality and decide whether inverted controls are used plus adjust the volume level of the sound effects emitted by the vehicle. Various avatars are available for selection as your on-screen presence although several are initially locked until your skill level improves.
The games' section is currently limited to just two offerings as you enter arena and campaign modes to traverse over surfaces such as carpets, hardwood and tiles navigating around obstacles such as furniture. Defeating opponents, whether in single combat or in team battles and free-for-alls, will increase your rating and open up further options and weapons that can include EMPs, Air Strikes and Land Mines as you get involved in Chase and Evade actions or Capture the Flag.
This product has been rated as being suitable for children aged 8 years and above – so perhaps dad and older brothers could join in. WowWee has priced this product at £99.99 although I have seen it listed on Amazon priced at £67.46.