Lost Property Device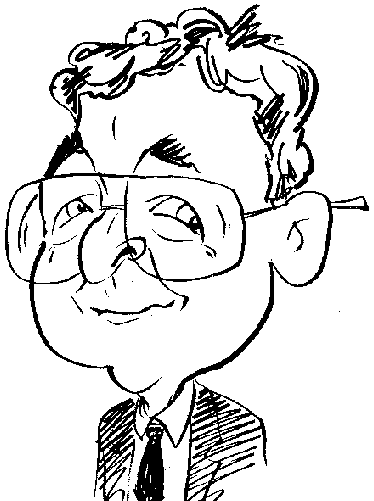 As a child I used to play Hide & Seek, now, much older, my various devices play their version of the game.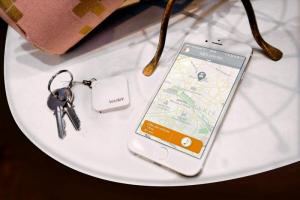 click image to enlarge
Do you suffer from Nomophobia or perhaps you could be a victim of Athazogoraphobia? To save you the trouble of reaching for your dictionary (it is highly likely that both this affliction will not be mentioned) or Googling either term, I should explain both terms. Athazogoraphobia is the fear of forgetting or being forgotten while Nomophobia is the fairly recent complaint of that feeling of dread, bringing some people out in a cold sweat, of being without the comfort blanket of a mobile phone within easy reach.
The reason for this Dictionary Corner-like opening is a product that goes by the name of Wistiki. While the name may not be all that familiar, the concept behind the product could well be. I have seen this type of functionality before. I can remember reviewing products from companies such as Loc8tor and Doro that performs some of the functionality on offer from the Wistiki device.
So what is this functionality? The raison d'être for Wistiki is to provide help to locate an item that has mischievously hidden itself just when you actually need to use it. This item could be a set of key, mobile device, wallet, purse or even your car in a crowded shopping car park.
Created by the three French Lussato brothers, Wistiki is a product that owes its development to one of the biggest crowd funding operations held in France. As a result of this funding the Lussato brothers have come up with a small white device that has dimensions of 36 x 36 x 5mm (W x H x D) weighing just 8 grams. With its size and weight, this device is not going to inconvenience you too much when it is attached to the device under its protection.
Supplied with the Wistiki device is a lanyard, double sided adhesive pad for attaching the Wistiki to whatever it is meant to safeguard, and a CR2032 3V button battery. According to the company this battery should be good for at least a year and I have no reason to doubt this claim although I have been unable to test it myself. There is also a free app which can be downloaded and installed from the App Store or Play Store before being installed on a smartphone or tablet.
Once I had downloaded the Android version of the app I immediately encountered a problem. As part of the set up procedure between the Wistiki device and the app, you need to remover the supplied battery and then re-insert it before listening for a beep sound. But this audio signal did not happen. Fortunately this problem disappeared with the arrival of a replacement unit.
However as one problem disappeared so a second problem took its place. I was attempting to carry out the pairing process with a Moto G handset. The Wistiki device is not all encompassing with its support for Android handsets. For some reason the Wistiki device does not support the Samsung Galaxy S2 and, you have guessed it, the Moto G which I was using. I had more success with the Honor 5X handset which set about identifying and creating the necessary link with the Wistiki device.
In order to create this link you will need to provide certain personal details that include first and last name, email address, sex and date of birth. Once your details have been accepted, you can move on to selecting the item to be protected by Wistiki. You can select from a screen made up of small miniature icons representing possible selections and you can even take a snapshot of your chosen target. A name can be assigned to your Wistiki and you can also apply an Electronic Leash that can give you a warning if your mobile device and Wistiki are separated by more than 50 metres.
You will be able to track the Wistiki using the app's two main methods which are represented by icons of a musical note and a balloon. Tapping the note icon will instigate two actions. The Wistiki will start to emit a rather quiet beep which I struggled to hear. A small circle, divided into four sections, will appear around the note icon. As you draw near to the Wistiki, so the sections of the circle are coloured in to help guide you towards your goal. The balloon icon brings up a Google map showing your current location and the last detected position of the Wistiki using GPS.
Working in the opposite direction, you can use the Wistiki to reveal the location of a misplaced smartphone. By pressing a small button located in the top left corner of the Wistiki, this will cause the smartphone to ring and reveal its location.
Generally, once the initial problems I encountered were dealt with, the Wistiki performed well and proved useful. However I did come across one annoying feature. The app insisted on changing my account details to list my sex as female. It did not matter how many times I corrected this entry, it was immediately changed back again. It was also disconcerting to discover that the various tutorial video came with a French commentary. Currently Amazon.co.uk is listing this product at £28.33.