Firing up a Storm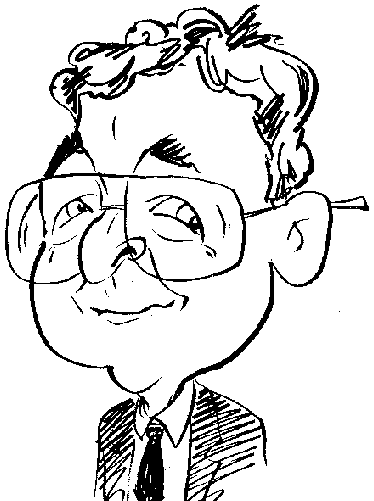 Review controls
Arriving from a new name in the Smartphone arena is a product that offers a choice of dual SIM or a combination of SIM and SD card functionality.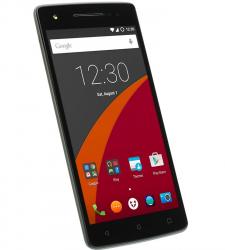 click image to enlarge
While there are more smartphone brands than you could shake a stick at, with the usual suspects taking central stage, occasionally a new name will make an appearance. This is the case with the arrival of the dual-SIM Storm smartphone from Wileyfox. The Storm is the second handset released by Wileyfox, a new British privately held company, led by a former general manager at Motorola, with the stated aim of combining the best of Chinese hardware with the best in Silicon Valley software.
With a recommended price point of £199, the Storm is a smartphone with a 5.5-inch 1080P display. While this handset is not going to win any beauty or style contests, the Storm does offer a fairly standard appearance with its plastic casing. The handset has dimensions of 155.6 x 77.3 x 9.2mm (H x W x D) with a weight of 155g. Sitting comfortably in the hand, the Storm does have a tendency to slip, if not firmly gripped, while at the same time collecting finger smears at a prodigious rate.
It was the finger smears that first drew my attention to what appeared to be miniature air bubbles on the face of the display. Fortunately these air bubbles were caused by a screen protector sheet. It took a number of attempts before I was able to remove the protector causing the air bubbles to disappear and give an unobstructed view of the HD resolution with a reasonable range of viewing angles and appearance even in bright sunlight.
A volume rocker and power button are positioned on the right side of the handset. A pop-out tray on the left side of the handset gives you a choice of inserting either two SIM cards or one SIM card and a Micro SD card for additional storage capacity. Situated on the base of the Storm is a micro USB port for charging the internal battery and possible OTG connectivity while a 3.5mm jack socket, for attaching headphones, is on the top of the unit. Wileyfox has gone with an 8MP camera on the front which is paired with a 20MP model, which does protrude a little, on the rear. The rear of the unit also features a centrally positioned Wileyfox logo.
Beating at the heart of this handset is a Qualcomm Snapdragon 615 chipset which is rated as a mid-range Octa Core model. The processor has access to 3GB of RAM while internal storage is a reasonable 32GB. Storage capacity can be increased up to 128GB with the insertion of a Micro SD card. Providing the driving power is a 2500mAh battery. This element was rather disappointing as the Storm shut down after just 4 hours and 45 minutes of my normal video playing test.
Rather than opt for a standard Android experience for the user, Wileyfox has gone for Cyanogen 12.1. Due to being based on Android 5.1.1 (Lollipop), Cyanogen will be a reasonably familiar environment for the Android fan base even to the appearance of messages stating "Powered by Android" and "Android is updating" during the booting sequence. Incidentally the boot-up sequence is not particularly speedy. Following a two second press of the power button, a further 76 seconds was taken up before arriving at a Lock screen.
Cyanogen describes itself as given the user the power to customise their mobile device working environment with the way it looks and performs. There are numerous ways to add your personal touch – some more appealing than others. You also have access to a Theme Chooser app that provides links to download various themes that have been designed and made available by third parties. Many of the available themes will need to be purchased from the Play Store. Cyanogen is the type of environmental tool that should appeal mainly to those who have the tinker-man gene and love making adjustments to the way the appearance of their mobile device. Just be aware that some of the results might not be what you were expecting.
With support for 802.11b/g/n WiFi, Bluetooth 4.0 and USB OTG, but sadly not NFC, the Storm's performance is certainly adequate. Web browsing is generally quick with smooth scrolling and page loading. Game playing is best when you stick to casual type offerings. While the camera facility is capable of capturing a range of still and video images, it is perhaps not as feature-rich as some other similar offerings and is rather slow at achieving its initial focusing.
Apart from the poor battery performance, the Wileyfox Storm smartphone should satisfy most users looking for a mobile device that is not going to break the bank. It does face competition from a number of other 5.5-inch handsets including the Vodafone Smart Ultra 6 and third generation Moto G. I look forward to seeing the next release from Wileyfox.