WD 3TB USB3 Drive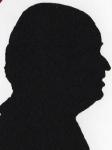 In September I told you about 1TB and 2TB WD portable drives and now I can tell you about the 3GB version that the press release said was released in July sadly it only arrived on my desk at the end of the year, still better late than never.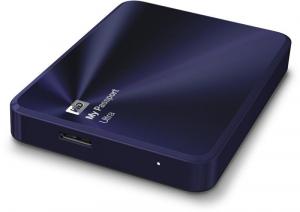 click image to enlarge
Most laptop and notebook computers still only have 500GB (½TB) hard discs. My desktop has 1TB and if you have 2TB you probably paid a large premium. So 3TB for a USB powered external drive is still a very large in capacity unit.
My first surprise is that it is exactly the same size and weight as the 2TB unit, so unless I have gone further round the twist than normal it means that 1TB or additional memory is stored in more larger carrier but weights exactly nothing. The dimensions are 11x8x1.7cm and the weight is 237grams.
This is a USB3 unit and dependant on which Windows machine operating system you first connect it to will decide if it automatically gives it a drive letter, it will recognise it and if you look at the tray it says it's ready to use.
There are tools on the drive to do this and more but if Windows cannot see it you will have to go to Control Panel – Administrative Tools – Computer Management – Storage – Disk Management and scroll down to find this 3TB drive and then add a drive letter from a list of available letters. It is actually a 2795GB unit formatted in NTFS.
There are no buttons and the only connector is the supplied 1.2metre USB3 to standard USB lead which fits into the rear of the unit.
I have a USB2 drive – from another manufacturer - that is 16x16x3cm and needs external power as well as the USB lead to power it, I use it for backups and that drives capacity is 2TB.
So in sheer dimensional size this USB3 unit is tiny and capacity size it is huge, it does not require external power just that that goes down the provided USB3 connection lead.
One test I conducted was to transfer 2640 files to it in a range of folders and sub folders from a USB2 PC and this took just on 15 minutes. I then moved to a USB3 PC and transferred these same files to it from the WD 3TB unit in around 8minutes, the transfer rate fluctuated but averaged at over 40MB/s.
One thing puzzles me how do WD get 50% more memory into a case without any increase in the physical weight or size of the unit. While the chips themselves are not heavy they do have some weight. The answer when I get it I will pass on but until then I remain puzzled as there was a size and weight differential between the 1TB and the 2TB versions. This differential was 82grams in weight and .7cm in case height.
The WD My Passport USB drive is available from the link below for £109.99 with free delivery.
http://www.amazon.co.uk/gp/product/B00YRBNDAC?ie=UTF8&tag=gadge0a-21&linkCode=as2&camp=1634