MAGIX Video Easy HD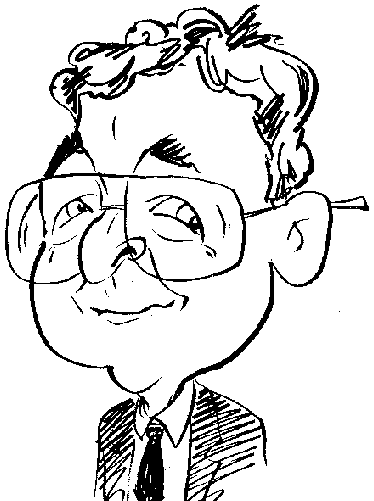 Review controls
As more and more people take their tentative first steps into using video editing, developers, such as MAGIX, are producing software to help them in this task.
Buy Now!
MAGIX Video Easy HD
Only £39.99 including delivery
direct from Magix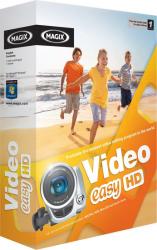 click image to enlarge
Last year MAGIX released a video editing product that was designed to appeal to the novice user. This product was appropriately entitled Video Easy. Now MAGIX has released a new version of the software and has added the letters "HD" to the title to indicate that there is support for high definition content.
Installing Video Easy HD just requires you to follow the on-screen prompt as you opt for an Express or Custom set up with the latter giving you the opportunity to select the destination folder. As is MAGIX's usual policy, Video Easy HD comes bundled with the company's Photo Manager software, now up to version 9, and Mufin player which can be included in the installation if you so wish. Unlike the original version of Video Easy, MAGIX has not bundled its PC Check & Tuning software but this is no great loss.
The first time you run Video Easy HD you will need to enter the supplied 30-character serial number and will be given the opportunity to register the software online which does require you to supply an email address. An opening Welcome screen gives you three options. You can create a new project; open an existing one; or view a video with commentary about some of the program's features. This video is also available from the program's Help menu.
This program makes good use of wizards to lead you through various tasks supported by Video Easy HD. When selecting the obvious first task of creating a video you can opt to select the source for your content. This could be material already stored on an analogue video tape, located in a folder on your hard disk or supplied from a digital camcorder or camera. Instructions are provided to help the novice user who might be unsure as how to connect a camcorder/camera to the computer.
Importing some video clips into Video Easy HD will require that you have the appropriate codecs. While these codecs are present in the software, you will need to activate them before they become available. Although this might be a little disconcerting for the novice user, the process is actually very simple and straightforward. You just need an online connection and the procedure will be carried out automatically following a mouse click on the appropriate button. Codec activation will be required for MPEG-4, MPEG-2 and Dolby Digital.
Imported clips are shown as individual items that are linked together by a plus sign in a storyboard layout. If you want to expand a clip to see more of the actual content, especially necessary if you are planning to carry out editing such as removing portions, you will need to use the Screen recognition option which is located in the Effects menu. This will allow you to target specific portions of the video.
Along with removing items, you can also insert photos, music tracks and other clips plus make use of the supplied video effects, transitions and title options which include selecting the font, size, colour and position. A preview window allows you to play your creations and check them out. You can then save and burn your project to DVD.
Basically this is the same as what was available with the previous version of the product but there are some differences. At the top of the list is the direct support for HD content. You can now burn your projects to Blu-ray and AVCHD media from within the program. In addition there are some new video effects and transitions for inserting into your video while the audio editing has been beefed up in one or two subtle ways. While these new additions, HD support apart, would not be considered world-shattering, they do conform to the ease-of-use concept on which this product is based.
The minimum specifications for HD editing call for a 2.6GHz Intel Core™ 2 Quad processor with 3GB of RAM, ATI Radeon HD 3000 series and higher with 512MB of VRAM plus a DVD or Blu-ray burner. Non HD-use would be possible with a 1GHz processor and 512MB of RAM. The program requires 1GB of hard disk space. Pricing remains the same at £39.99.