Labels for All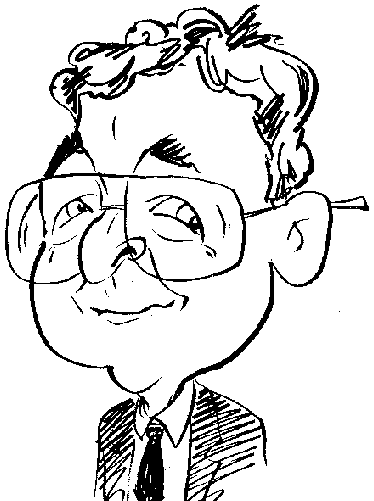 Review controls
Nova Development has recently introduced a new version of if label creating package.
No matter how much effort you put into creating a good impression, the overall effect can be spoilt by your work bearing an identifying label that lacks polish and style. A hastily scrawled tag or stick-on label attached to a variety of items will not only lack visual appeal but also diminish the value of whatever object is bearing the label in the eyes of others. With a computer and printer it is now relatively easy to produce your own labels with that eye-catching, professional look. Label Factory is a product that aims to help in the production of different types of labels.
The latest version of this product is entitled Label Factory Deluxe 3.0. The software arrives on two disks supported by a 146-page User Manual. One of the disks contains the program files while the second holds a collection of clip art, photos and bonus fonts. Label Factory is one of those programs that require a system reboot once the installation has been completed.
To help you get started, and maybe to get those creative juices flowing, Label Factory comes with numerous sample label layouts that have been divided into categories such as Audio Visual, Business & Office, Envelopes, Home and School, and Kids. In each case there are a number of sub-categories which open out into thumbnails of appropriate offerings. For example, with the main Audio Visual category you can select from CD, DVD, Jewel-case inserts, disk sleeves and VHS tapes. Double clicking on a thumbnail brings that particular template into the main Label Factory work space.
Of course if you want to start from scratch and create your own label from the design board upwards, that option is available. You can select from a wide range of label types from the Avery catalogue and view a preview of the label before making your final selection. An indication will be given as to whether the label type requires a portrait or landscape page orientation. Once the type of label has been chosen then it will appear in the work space ready for you to begin. Initially you will create a master label or template. This can then be used to create labels on an individual basis or as part of a long run using the program's database module - more on this aspect later.
There are tools to create and work with both standard and curved text using your full range of fonts and attributes. Images can be added from the supplied collection or from any of your collection. New images can be scanned in directly into the program. Basic geometric shapes can be created and used alongside a date/time stamp, serial number with a user-defined format, and a bar code. Label Factory uses layers enabling you to rearrange the order in which objects appear on a label.
When using Label Factory to create a run of labels for mail merging purposes then there is a built in LabelPro database module or you could import data from products such as Microsoft Access, FoxPro, Oracle and Text based files. Fields designated as text, number, decimal or date can be created and then inserted on the master label for the automatic entry of data in any labels created using that template.
While creating objects, of whatever type, was simple and caused no problems, the selection of items was not always so straightforward. This was especially true when objects were in close proximity. Unless you were very precise in the selection process, you could find that the wrong object was selected. Using layers certainly helped reduce this problem.
For best results in printing labels created with product, a calibration tool is included with this program. You also get a CD Labelling Starter Kit which consists of a label applicator (a bit like a stubby funnel) and four labels for using with an inkjet printer. Label Factory Deluxe 3 has been priced at £29.95 and should prove useful if you need professional looking labels on a regular basis.