Voila by Philippe Stark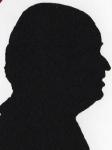 I am sure we have all misplaced our keys, I know the last time I did it cost £160 for a replacement lock and yes you've guessed it they were then located. Here something that may help in the more mundane task of finding them around the home or maybe even further away.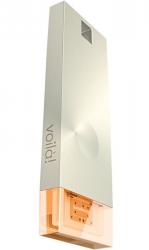 click image to enlarge
Voila has been developed by Philippe Stark who is known as an iconic designer.
This looks like a USB stick it is 6.5cm long, .6cm wide and 2.2cm across. The top end has a hole with which you can attach it to your keyring, the bottom end has a 1cm area in a transparent plastic in one of four colours mine was orange. You can have different colours for different things and they show up in that colour on the App.
A key finder is not a unique thing, I have seen one that answers to your whistle but what is perhaps unique is that the battery sealed in this unit is stated to last for three years.
Other designs for other purposes should be available later in the year the site at the end shows a credit card version to help you find your wallet and yet another to locate your pet be it dog, cat or possibly even rabbit by attaching it to their collar. I think a different version might be required for say a tortoise that have a habit of retracting their neck so a collar would not do, they are for later on, but from the link at the end the keyring version is available now at a reduced price for early purchasers.
I found the User Guide in the box interesting first how to extract it; it slides out of the bottom very different very 'Stark', it is also very small, nice for a change not to have a forty page guide full of safety instructions.
Providing you are outside a figure for range is given as 300feet so if you left your Voila in your car in a massive car park providing you have your phone with you it can get you to your car even when you mistake row 'D' for row 'O'.
Press the button on the Voila and your phone will have a bell sound in around 3 seconds even when it's on vibrate only. The figure is about the same from phone to Voila but its ring is far quieter.
Once outside the range or in a building there is a horizontal line on the phone that tells you how close you are to your Voila and it get bigger as you get closer.
Should you lose your keys or whatever you have attached you're Voila to then if another user finds it they can chat to you via the Voila community only your user name is reviled.
Geo Location is possible and if you attach it to the inside of a small child's bag you should be able to track the child or their bag or even both.
At the time of writing it's available from the site below for $49 which converts to around £34.
https://www.indiegogo.com/projects/wistiki-the-first-connected-jewels-ever#/