A Tablet named Mercury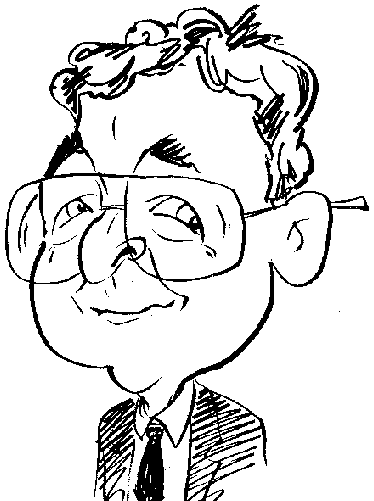 Review controls
Named after a planet, Venturer's tablet comes with a sub-£50 price.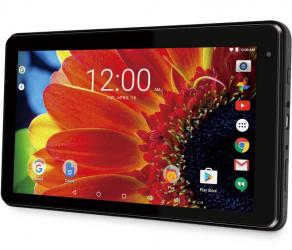 click image to enlarge
The Mercury 7L is a tablet running the Android operating system. As part of the RCA brand of products, this tablet has been brought to the UK by Venturer, one of the largest manufacturers of audio and video products. This product will be available priced at £49.99 from Asda.com.
With dimensions of 185 x 115 x 11mm (H x W x D), this tablet weighs 276g. Dominating the front of the unit is a 7-inch capacitive touch screen which does have a habit of capturing finger smears on a regular basis, so it is useful to have a cleaning cloth of some type handy. The screen has a resolution of 1024 x 600 pixels which should be sufficient for most of the tasks to which this device will be put. Mounted on the top of the screen is a 1MP camera that can be used if you are into video calling or adding to your collection of selfies.
The design team responsible for this tablet have concentrated all of its external connections along one side of the tablet. As this was one of the shorter sides, the connection side tended to end up as the top of the unit when it was held in portrait orientation. Running from left to right are connections and options for power on/off, headphone attachment (not supplied in the box), micro USB port, mains power charging using the supplied lead with a proprietary plug, volume rocker and a pinhole microphone. It does seem rather strange that RCA has opted to go with their own power charging facility especially when the tablet has the micro USB port which can be used for charging the unit's built-in battery pack.
There is also a slot, next to the volume rocker, for inserting a micro SD card to increase storage capacity up to 64GB. Due, perhaps to the possibility that RCA suspect many purchasers of this device will be new to tablets, and less experienced, appropriate symbols have been placed alongside the various connection options to help identify them.
The Mercury 7L is powered by a Quad Core 1.3GHz processor with access to 1GB of RAM. As standard you get 8GB of internal storage and this can be increased by up to 64GB using the micro SD card slot. Not unnaturally you will need to provide the card as you can not expect RCA to do so at the price being asked for this device.
While you are not supplied with the most up-to-date version of the Android operating system, you do get Marshmallow which is the last but one version. The Marshmallow version of Android is more than capable of doing a reasonable job within the confines of the tablet's hardware set up.
When first firing up this Android tablet, you will need to work through a series of Android operating system setting up screens following basic instructions. This is fairly straightforward although I did find it a little disconcerting as this process insisted on remaining in landscape orientation no matter which way I held the device. This situation was to remain until the set up procedure was concluded and Marshmallow was up and running. At this point the tablet's screen would react to the orientation of the device. The same thing happened whenever the tablet was turned on. This would require a 4 second depress of the power button followed by 53 seconds of housekeeping tasks being carried out.
The combination of Marshmallow and a Quad Core 1.3GHz processor might not produce the quickest tablet around. You do get a product that can be used to surf the Internet for information, download emails and apps that bring their own features plus indulge in various forms of entertainment including watching movies. In the case of the latter, this is he task I used to test the capacity of the unit's built in battery pack.
RCA has suggested that you should get up to six hours of use from this battery pack. However my tests proved otherwise. Running my continuous movie playing test, I barely has time to match more than a couple of movies before the Mercury 7L tablet shut down. The test lasted a few minutes shy of four hours which was disappointing. On a more positive note you do get WiFi, Bluetooth 4.0 and the Micro SD slot option.
Mercury 7L 7-inch Android Tablet

| | |
| --- | --- |
| Processor | Quad Core 1.3GHz |
| Operating System | Android 6.0 (Marshmallow) |
| Screen | 7-inch capacitive touch 1024 x 600 resolution |
| Built-in memory | 8GB |
| WiFi | Yes |
| Battery | Lithium ion |
| Camera | Front facing 1MP |
| Speaker | Yes |
| Private listening | Headphone jack |
| Bluetooth | 4.0 |
| Extra | Micro SD card slot |