Defeating Darkarta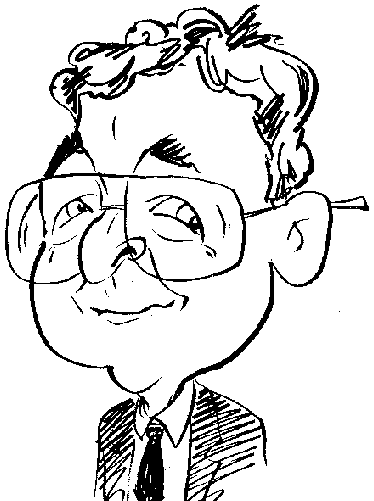 Review controls
With backward and forward movement between centuries your character needs to save her daughter
Developed by TuttiFruitti Interactive, Darkarta – A Broken Heart is a Hidden Object Adventure game that is available in Platinum edition format. Following a rather dramatic opening sequence, set in 1700BC, featuring a Samson-like chained prisoner and a human sacrifice procedure, the actual game is based in a more modern day environment involving your character, Mary, her husband James and their young daughter Sophia.
As is usual with Platinum format titles, the main game comes with a number of bonus items which are accessible from the main title screen. While some of the bonus items can be accessed immediately, others can only be accessed after they have been tackled in the main game. In the former category are items covering Concept Art, Wallpapers, Music, Memories and Achievements. Of course the latter two items will not have any content until it has been obtained in the game. In a similar way cut scenes, mini-games and Hidden Object sessions can only be viewed or replayed once they have been encountered in the actual game.
Profiles can be created, enabling different players to tackle the game in their personal environment. Different volume levels can be set for music, sound effects and the voices that deliver the spoken dialogue. Other options allow for the selection of a custom cursor and playing the game in full or wide screen mode with a choice of four different difficulty levels.
The Casual level has a fast charging of the Hint and Skip features plus sparkles to identify active areas. Advanced level has a slow charging rate and helpful sparkles. Expert level has a very slow charging rate and no sparkles. You can cherry pick from the various settings when selecting the Custom level as your chosen difficulty level.
The game opens as you set out, in company with your husband and daughter, to visit your grandfather at his island home. The journey involves a boat trip. The journey however is interrupted by a storm and the mysterious appearance of a monstrous creature riding a flying buffalo. Just your typical boat trip really.
While Mary and his husband make it to the island, Sophia is kidnapped by the strange monster who turns out to be Darkarta, a monster who takes to the skies whenever the moon is full. You quickly learn that according to the scriptures, Darkarta is meant to be immortal. Later it becomes clear that the capture of your daughter was so that Darkarta could use Sophia as a sacrifice to create an Elixir of Life to bring back to life his dead girlfriend.
An optional tutorial will provide assistance regarding the various tools available to you when in Adventure mode. Running across the bottom of the screen is the Inventory holding the items you collect. Any item accompanied by a plus sign will require further action before it can be used. In some cases items are broken up into sections and each piece will need to be collected before it can be used.
To the left of the Inventory are a diary and a map which does need to be found in order for it to become available. The diary is divided into content made up of sections entitled Journal, Objectives, Map and Characters with the latter further split into areas covering the Creek family (of which you are a member), Snake Clan, Eagle Clan and Others. Positioned on the right of the Inventory are the Hint and Guide features. As well as pin-pointing areas to examine, the Hint feature will sometimes open a gateway to another location. During mini-games, the Hint feature changes to the Skip option.
As you explore the various well-drawn scenes with appropriate animations, especially those within the jungle base locations, your mouse cursor will change shape to indicate when different actions are possible. There are cursors to indicate when you can collect an item, examine an area, move in a specific direction or talk to another character. Dialogue appears in text format at the bottom of the screen and is delivered by a voice actor. A mouse click is required to progress through each section of the dialogue.
As you move around the numerous locations making up this game, collecting and making use of different objects, you will need to be on the look out for morphing objects and memories. These memories are in the form of objects which remind your character of events in her past. I was more successful in locating memories rather than morphing objects.
Spread throughout the game are a number puzzle type mini-games, some of which require hand – eye co-ordination while others have a more logic feel to them. These games are varied in type and difficulty. Generally the style of the mini-games fit in with the environment being explored.
As with the mini-games, Hidden Object game play uses a variety of styles. You will be asked to locate items represented by text lists or silhouettes. In some, but not all cases, you will have the option to switch to Match-3 game play instead of indulging in an object search.
At the successful conclusion of the main game, you have the opportunity to tackle a bonus chapter entitled Shangri-La. You can also access a digital comic book entitled Nagin – An Untold Love Story to discover more about your character's previous existence.
Full of twists and turns, this tale of a broken heart provides plenty of challenging game play spread over a variety of locations. My copy of the game came from Gamehouse.com where it is priced at $19.99. System requirements call for a 2.0GHz processor with 1024MB of RAM and 1.65GB of hard disk space running Windows 7 and later.
http://www.gamehouse.com/download-games/darkarta-a-broken-hearts-quest-platinum-edition