Toshiba 3TB USB3 Drive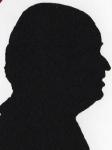 Having recently told you about another USB3 external drive from Toshiba the Canvio Alu here I get to test the Canvio Connect II, the Alu had a metal body while this is a little smaller in size and lighter in weight yet the capacity of the unit supplied is 50% greater.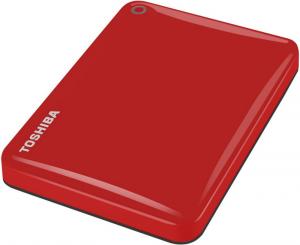 click image to enlarge
The Toshiba Canvio Connect II measures 10.5x7.5x1.8cm and weights 222grams with the supplied 40cm USB3 lead attached.
Unlike the recently reviewed Canvio Alu this unit has a white LED showing at one corner when data is read or written, However after around three minutes of no data being read or written the LED will flash three times and then go out only woken by more activity.
This 3TB unit has 2795GB available for storage. Don't feel cheated as you never get the full figure on any drive as this goes back to 1000 or 1024 debate and if you use properties within Windows it will tell you that 418MB is used and 2.72TB is available which is shown as 3000018235392bytes free.
Apart from a MAC driver and two PDF files one for safety and the other for how to use the unit there is also Symbaloo a tool to keep all your favourite sites and searches available from one place, a backup tool from NTI and PogoPlug for PC, this last item used to be a free tool once you had purchased a PogoPlug but now has remerged as a $29.95 tool or in this case free with this Toshiba drive.
The Canvio Connect II also comes with 10GB of free Cloud storage.
Just like the previous unit it has NTI backup which by default sets up three backups for various files or folders as well of course as a total system backup, all are controlled or can be changed simply from one front screen so easy to use.
The Canvio Connect II is available as 1TB, 2TB or the unit I had 3TB.
If you create large files you need a large container and while 4GB seems large, certain files can exceed that and remember Windows 7 will not let you transfer these files as drag and drop Windows 10 file size is a lot larger.
It's worth stating that this USB3 drive will work at a slower speed in a USB2 port, the actual speed difference will depend on a lot of factors and it can be as much as 8 or 10 times differential, but in other circumstances it could only be 3 to 5 times.
For those who only own an iOS or Android device you can still use something like this as a container to hold your music or films to be transferred to say a micro SD card for viewing or listening while out and about.
This is an easy to carry unit that may be slightly less rugged than the metal cased Canvio Alu but it should survive the odd knock providing it is not reading or writing data at the time and it comes with a two year warranty.
The Canvio Connect II 3TB is available from Amazon for £98.74 with free delivery.
http://us.toshiba.com/storage/external/portable/canvio-connect-ii