Arriving from Outer Space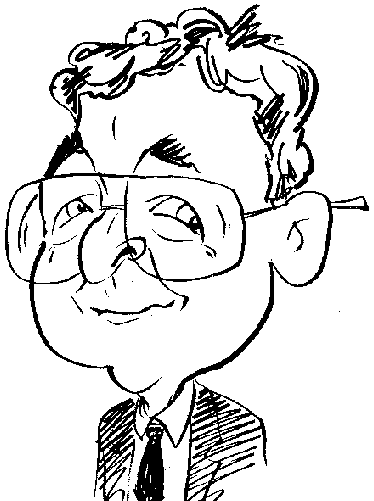 Review controls
Question - What do you say when you meet a visitor from outer space? Answer - Hello Rizmo!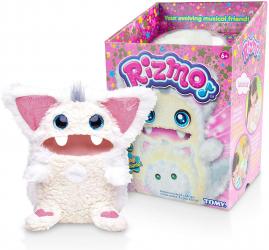 click image to enlarge
On my annual visit to DreamToys, I bumped into Rizmo. I should explain that Rizmo is a new arrival from the far reaches of the universe, looking to make new friends with Earth's young inhabitants. To achieve that aim, Rizmo has taken on the persona of a soft cuddly toy waiting to evolve through the attention it gets because of its love of music and ability to provide a series of game.
After we had both apologised for the accidental collision, Rizmo set out telling his story. There are three tribes of Rizmo, named Berry, Aqua and Snow, with each one having its own specific colour of Pink, Blue or White. The three tribes have made the long journey from their home planet. The Rizmo mode of travel is a space-craft constructed to resemble a box that unfolds into an illustrated four-step guide as how to treat a Rizmo to get the best of its ability. To help avoid the rigours of interstellar space travel the Rizmo creatures arrive in an early state of development.
Once partnered with a human child, who can provide the love and attention that is required, Rizmo will start a developed stage. Initially Rizmo will just consist of a body covered in the appropriate coloured fur and two eyes that change colour to indicate its status and active mode. As you stroke, pet and embrace Rizmo, you quickly realise the creature's body is fur, skin and bare bone. But this is what you would expect with a creature that had been undergoing a long intergalactic journey that was probably spent in hibernation.
Rizmo's development involves different stages, From its original state of newly arrived as a Baby creature, Rizmo will develop into Kid Rizmo with a diet of love, affection and music. As Rizmo builds up its music experience with plenty of love and affection from the child, it will enter the final stage of its evolution and become a fully grown Rizmo with hands, feet, ears and a chest button that can change colour.
During the various stages of development. Rizmo has a strong affinity to music and loves playing games. While in its Baby and Kid stages, Rizmo offers its human partner a choice of five games than each relate to a designated colour of its eyes. A required colour can be selected by pressing a button on the top of Rizmo's head. The button is located between the eyes.
When Rizmo's eyes are green it will play "Swing and tell" as it will laugh and talk in a funny language when it is swung from side to side. Purple eyes means Rizmo want to be rocked to sleep while orange eyes indicate that Rizmo will hum a melody as it rolls around the floor or flat surface. In blue eye mode, Rizmo will respond to being moved up, down and side to side with strands of musical instruments. Displaying yellow eyes, Rizmo will record and playback songs sung by the child.
Having achieved 35 points, through learning songs and being kept happy, Rizmo enters its final stage of development. It then grants access to a couple of additional game types. With light blue eyes Rizmo will play the Colour Changing game. The child will need to perform certain action depending upon the colour of the chest light. Pink eyes means Rizmo is ready and prepared to dance to entertain the child.
Providing the power for Rizmo to develop, play games and enjoy music is a battery compartment and an on/off toggle switch. These are situated on the base of Rizmo. This battery compartment requires four AA batteries which are supplied with the product. While a member of my family felt Rizmo was rather ugly looking, I certainly disagree with this opinion. I feel children, aged 6 and older, will enjoy Rizmo and soon become best of friends with this talented visitor from outer space. Rizmo is priced at £59.99.