Llama Provided Power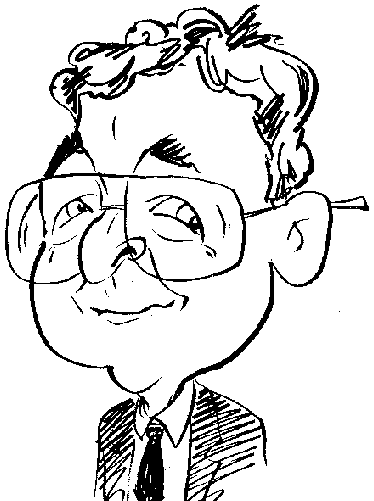 Review controls
Instead of providing food and transport assistance, this llama has a charging facility.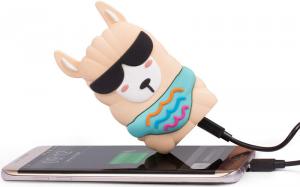 click image to enlarge
The llama is a domesticated South American camelid that is widely used as a meat and pack animal by Andean culture since the Pre-Columbian era. In their natural habitat, these creatures can grow to a height of 1.8m and weigh between 130 and 200kg during their lifespan of up to 20 years. But did you know that a llama can power your mobile device when you are out and about on your travels and no obvious mains power source is available?
The llama in question, and the subject matter of this review, is a cool flesh-coloured dude with a pair of dark shades and skin tight blue shorts to mark him out as a go-to sort of guy. Obviously this is not a real llama. Instead it is a rubberised model that can sit comfortably in the hand. If it was more flexible then this product could double as a stress device. This llama is a representation that can provide charging facilities to your various mobile devices when the need arises.
While not even a very distant relationship exists to the South American branch of this camelid family, this ThumbsUp version of the llama has dimensions of 95 x 55 x 32 mm (H x W x D) and weighs 175g, making it rather smaller and lighter than the real thing. Although it could fit in a pocket, when not required, the more fashion conscious might consider it a little too bulky as it could spoil the cut of their attire but then would they purchase a device, they might think of as kitsch, as an addition to their mobile device collection of must have products.
This cool llama is supplied with a short (30cm) USB lead offering standard-to-micro type connections to other devices. This kit also includes a concertina type booklet covering basic instructions in English, German, Spanish, French and Italian languages.
The necessary input and output ports, for charging the llama unit and those devices it is meant to service, are located on the base of the ThumbsUp's power bank. The input route to the llama uses the micro port while the standard port delivers power to the mobile device being charged. During the charging process of the llama, a red light will flicker and then hold steady to indicate that the charging process is complete and the power bank is ready for action.
The llama's power is stored within a 2000mAh Lithium-ion battery. This battery should provide enough power to fully charge most types of smartphones that are currently making the rounds.
ThumbsUp Llama Power Bank

| | |
| --- | --- |
| Battery | Lithium-ion |
| Capacity | 2000mAh |
| Input | 5.0V / 1000mA |
| Output | 5.0V / 1000mA |
This llama power bank can be purchased from ThumbsUp.com priced at £14.99. The llama does not possess a means of checking the unit's current battery capacity status.
https://www.thumbsup.com/collections/tech-gadgets/products/llama-shaped-powerbank