Multi-Character Adventure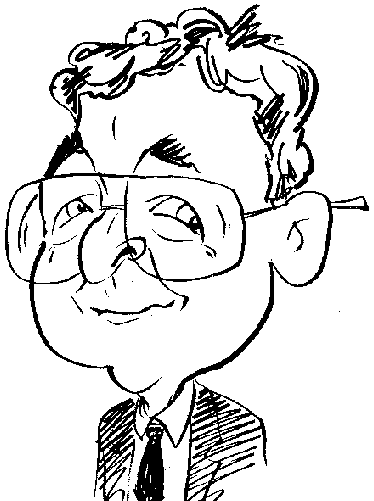 Review controls
With Kickstarter support, this next title takes you into a community that allows you to body hop between characters.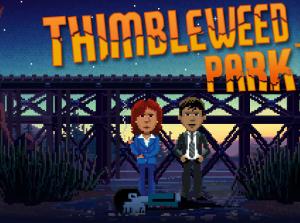 click image to enlarge
Thimbleweed Park is a mystery point-and-click adventure game. This game has been developed by a team led by a trio of ex-Lucasfilm Games employees. No doubt gamers of a certain age will have fond memories of titles such as Monkey Island, Manic Mansions and Indiana Jones & the Last Crusade featuring the work of Ron Gilbert, Gary Winnick and David Fox. Now we have the latest offering to emerge from this hotbed of creative talent.
Available from locations such as Steam, Xbox LIVE and GOG, Thimbleweed Park comes in versions for Windows, Mac, Xbox One and Linux with plans for iPhone / iPad and Android to follow later in the year. My review is based on the Windows version of the game.
While the game does not allow you to create named profiles for individual players, it does offer a wide range of customisable options affecting the game playing environment. You can adjust the volume levels for sound effects, music and spoken dialogue. This does play a major role in this game. Dialogue can be both printed and spoken with a choice of English, German, French, Spanish and Italian. I stuck with English.
The safe area of the screen can be adjusted with a toilet paper option. Based on the use of appropriate verbs to carry out specific actions, you can adjust the colour, style, font and use of classic sentences for these verbs. Depending upon whether you are new to adventure game play or more experienced, you can opt to play in Casual or Hard mode with the former including a free tutorial. You are not allowed to switch the difficulty level mid-stream unless you restart from the beginning.
The game's graphics could hardly be considered photo-realistic but the images are more than adequate for the gaming environment and will evoke memories of those long-gone-by days that older players will appreciate. Although the game gives the illusion that you can move in any direction within a scene, in fact you are limited to just left and right movement as you travel around the various 2D scenes. Depending upon your choice of control, your character can speed up their movement.
Your role in this game is multi-faceted to say the least. At various points during the game you will need to switch from character to character like some invading controlling entity as you body hop to find the appropriate candidate. Set in the year 1987, you arrive at Thimbleweed Park, with its population of 81 residents. Perhaps that number should immediately be reduced by one as you are there to investigate the discovery of a murdered body. Initially you are cast in the role of junior FBI Agent Reyes before you are joined by your senior partner FBI Agent Ray who is more suited to certain tasks.
The top 75% of the screen acts as the interactive area as you interrelate with other characters, visit locations and make use of and deal with objects. Taking up the rest of the screen are areas for Verbs and your inventory. You can assign commands to your character by selecting from the Verbs that include Open, Close, Give, Pick up, Look at, Talk to, Pull and Use. Recognisable objects are displayed in the inventory. By combining a Verb with an object or characters, you can issue simple and complex commands to be carried out for specific actions.
One particular task that you will need to carry out at regular intervals, during the three chapters that make up this game, is the one that involves switching between the five different roles you will need to adopt to complete this game. Situated in the top right corner of the screen will be headshots of the characters that are currently available to you in that part of the story. Along with the two FBI Agents mentioned earlier, you also get the opportunity to inhabit the persona of a game's developer called Dolores, Will Ransome, the Beeping Clown, and Franklin the Ghost. By clicking on a head you then take over control of that character.
As well as your characters, Thimbleweed Park has its own collection of residents. These you will need to meet and question using a series of available dialogue options to lead the conversation. Not all of these characters will appear normal, including a couple dressed as pigeons, and will have their own manner of imparting information as can occur with the Sheriff who bears a remarkable similarity to the town coroner. The information you receive through these conversations can prove useful in solving this case which should keep you happily occupied for several sessions.
Thimbleweed Park is available for various platforms with the product being priced at £14.99. As reviewed the Windows version of the game requires a 2.0GHz processor with 4GB of RAM and 1GB of hard disk space running Windows 7 and later.