Ready for a Theatre Trip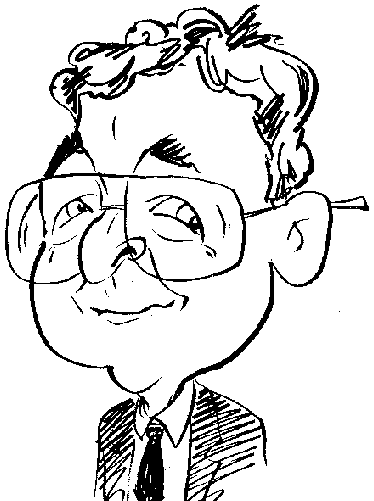 Review controls
When you are asked to authenticate a legendary item, make sure you offer the correct verdict otherwise problems could occur.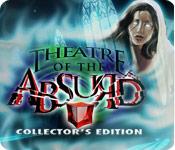 As part of the GoGii developed catalogue of titles "Theatre of the Absurd" is a hidden Object Adventure game. I have been looking at the Collector's Edition of the game which comes with a number of bonus items. Included in the bonus items are an opportunity to explore the Atrium of Souls, solve the Corvus' Grand Decanter and restore the Hapsburg Cube. These extra items are locked until the main game has been completed.
Before starting out on this adventure, in the role of Scarlet Frost, you can make some adjustments to the game environment and create profiles so that different people can play the game. Volume levels can be set for background music, sound effects and voice dialogue. As usual the game operates best when it is played in full screen mode for the best visual impression. The game can be played in either Casual or Expert level of difficulty with the former offering more hints and navigational assistance. I opted to take the Casual route for the purpose of this review.
As mentioned earlier, you are cast in the role of Scarlet Frost who is a specialist in the dark arts which play their part in this game. Due to this area of expertise, your character has received an invitation to visit a remote theatre in the snowy Italian Alps in order to meet a certain Dr Corvis and his daughter. You are led to believe that Dr Corvis wants to see you because he has located the legendary Hapsburg Cube which is meant to contain a powerful Babylonia demon. He wants you to validate the Cube's authenticity.
You claim the Cube is a fake. In a rage Corvis smashes the Cube with the result that you are proved incorrect. The demon appears and immediately takes over control of Corvis and his daughter. This leaves you being the only one there to tackle the demon and rescue the young girl.
Overlaying the full screen view of the various locations in this adventure game are various tools and options available to the player. Running across the bottom of the screen is an arrangement of tools made up of a journal, which automatically records your progress and findings; an inventory holding the items collected; a go-back option; plus an icon that switched between a Hint option and Use Hand facility which gives you a clue as to what action will be required next and I will return to this feature a little later.
Located in the top left and right corners of the screen are Menu and Strategy Guide shortcuts. Assistance is also available from the mouse cursor which changes shape to indicate when possible actions, such as examine, pick up or move to another location, can be applied. As you would expect, there is plenty of moving required around the different locations found within the Theatre of Absurd. Items that you require to complete a particular task are often never where you plan to use them. They will need to be collected elsewhere and then transported to where they can be used.
While the Hint feature can help with some tasks, such as pointing you in a certain direction or area, sometimes the feature is not available as it has changed to the Use Hand facility. When selected the Use Hand brings up an arm that starts off with a single magical property displaying a message such as "A picture will provide you with a clue", later it develops other skills. It could be used to translate messages, dispel the presence of evil and destroy blockages.
While exploring the demon-controlled environment, you will encounter other characters who might have something to say or make a request. This information will be delivered in text format and spoken by a voice actor. While the character will appear on scene, the only animation you can look forward to is an occasional blinking of the eyes. You will also, from time-to-time, hear your own thoughts.
Hidden Object scenes have their part to play in this game. Generally you will have to deal with two types of this form of game play. In most cases you will be presented with a cluttered scene and a list of items you will need to find. At the conclusion of the scene, you will be rewarded with some of the items that have been located. While not as frequent, sometimes you will be shown a scene and a series of circular images duplicated from the main scene. You will need to match up these images to their correct position in the main scene. Your reward will be a single object.
Several mini-games or puzzles make an appearance during this adventure. These diversions consist mainly of placing items in their correct place or rotating sections to create an image. While not being particularly innovative, they do suit the story line. There are also a number of cut-scenes to help move the story along. You can cut short these animated sequences by use of a Skip option.
Once you have completed the main game, and not had your fill of demonic possession, you can dip into an extra chapter, explore the Atrium of Souls, unlock the Ageless Gallery and discover the secret of Dr Corvis. Game specifications call for a 1.0 GHz processor with 512MB of RAM and 200MB of hard disk space running Windows 7 and later. The Collector's Edition of "Theatre of the Absurd" is available from Big Fish Games currently priced at £10.80.
https://www.bigfishgames.com/games/7152/theatre-of-the-absurd-collectors-edition/?pc