A Fishing Excursion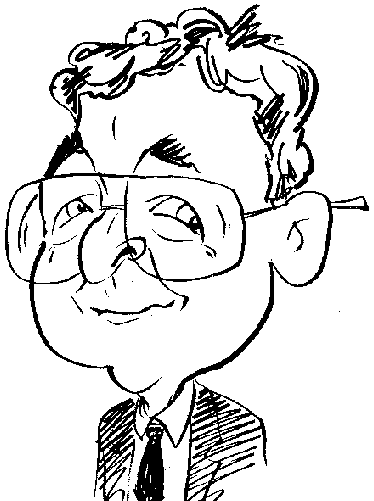 Review controls
When visiting the Big Kahuna Reef you have tasks to perform while admiring the local fish.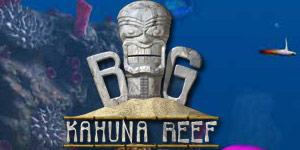 Many games are based on a story line. This story could have its roots in historical content, myths and legends or the imagination of the game's development team. However none of this would be true with this next game under review. The Big Kahuna Reef does not have a story line. Instead it is a Match-3 game that draws its inspiration from an underwater scene that is home to a variety of colourful and decorative fish.
Named profiles can be set up for individual players. These profiles just record a player's progress with regards to the number of levels completed and the amount of points gained. A separate Options screen gives you the opportunity to set the volume levels for sound effects, background music and whether ambient sound should involve ocean waves or music. You can also set the brightness level of the display, opt for a black or ocean floor setting and have the fish remain swimming in the background or swim away. Other options include making use of a level editor, viewing a high score table and a user manual plus download additional levels.
This Match-3 game can be played in normal mode as you need to complete each level within a specified time limit or in relaxed mode where you can take as long as you like but miss out on bonus points if you take too long. In both forms of game play the grid will be placed on a reef with fish populating the background. There is a choice of background reefs which can be selected from by the user.
The object of the game is to clear a series of levels from any resident boxes located in various columns and rows by created Match-3 groups. These Match-3 groups are created by swapping two adjacent tiles. The resulting action will break any boxes within the created group. Levels can be replayed if not completed within the designated time limit or you will be given the option to skip an uncompleted level that might prove difficult.
Once all the boxes in a level have been removed then you will be rewarded with a score and you can move on to the next level. Points are gained for each box removed with additional bonuses achievable for completing various tasks such as the removal of multiple boxes in sequence within a specific time period. When multiple boxes are being removed a Tiki Totem will appear in the lower right corner of the screen. The appearance of the Tiki Totem will be accompanied by a sound effect which increases in pitch as each box is destroyed. As the pitch increases, so does the amount of bonus points awarded.
As you progress through the game's numerous levels, extra features will be introduced. Some boxes will have single or double strands of chains which will need to be removed by including the chained boxes within a matched group. Skeleton Fish of Kamehameha make an appearance and if these weird creatures gather in a group of three of more then they will cause boxes to form underneath their fish bones. You will then have the problem of removing these newly formed boxes. Fortunately a rechargeable fish net is available to remove a single tile from the grid when it is fully charged and thus allow a matched group to be formed.
As well as the Normal and Relaxed modes of Match-3 game play, Big Kahuna Reef offers My Fish and Mouse Party™ modes to enhance the playing experience. With My Fish you can check out and find some details of the different fish you have released during the Match-3 action. Mouse Party time can involve up to eight players who control their own mouse connected to a single host computer. Working in either co-operative or combative mode, the players, recognised by an individually chosen colour, set out to clear grids from boxes and the like. I have not yet being able to test this Mouse Party mode.
Apart from the animated fish that swim around the reef, the game's graphics are rather basic but are appropriate to the style of game play. My review copy of the game was sourced from Gamehouse.com from where it can be purchased for $9.99. System requirements call for a 400MHz processor with 64MB of RAM and 1.22MB of hard disk space running Windows 98 and later.