Serpent Creek Secret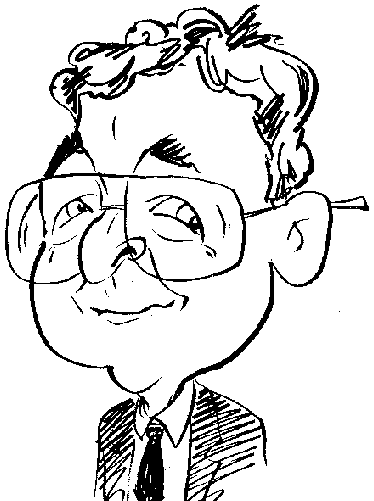 Review controls
Set in the 1950's, 9 Clues - The Secret of Serpent Creek is a Hidden Object Adventure game.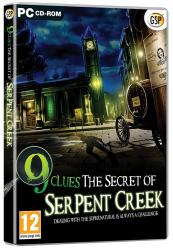 click image to enlarge
Developed by Tap It Games, The Secret of Serpent Creek features an unique detective mode, With this mode the player will need to uncover the presence of clues within a crime scene which are then processed to reveal a trial of events. In other words it is a situation where you have to look for hidden items without the help of a required list.
Profiles can be created with this game so that different people can play the game and have their progress and achievements recorded. Options are available to adjust the volume levels for music, sound effects and dialogue which is delivered by voice actors. The game can be viewed in full screen mode with automatic detection of widescreen support. A choice of three levels of difficulty is available when playing the game.
Casual level has a fast recharge rate for Hint and Skip features plus visual hints for active scenes and Hidden Object scenes with no misclick penalty. While you get the usual outbreak of sparkles for Hidden Object scenes, active zones present a kind of squiggle effect. Normal level provides a slower recharge rate for Hint and Skip facilities with no misclick penalty. Only Hidden Object scenes are indicated. With Expert level, you get an even slower rate of charging. There is no visual identification of interesting areas and you will be penalised for over-indulging when clicking to find items during Hidden Object scenes.
Your role in the game is that of a paranormal private investigator. You have received a call for help from a journalist friend, called Helen Hunter, who has discovered something strange regarding the coastal town of Serpent Creek where she is staying. On responding to this call for help, you can find no trace of your friend, even the hotel manager where Helen was supposed to have stayed, claimed never to have seen the reporter. So begins your search for your friend in a town that seems to have more snakes that residents and a one-armed sheriff.
Assisting you in your search are the usual features. As you move your mouse cursor around different scenes, it will change shape to indicate when a certain action is possible. Running across the bottom of the screen is a limited array of tools. Taking up a central position is an inventory storing items you have collected, occasionally you will need to combine items in the inventory before it can be used.
To the right of the inventory is a Hint feature while the left side of the inventory holds a journal. This document will automatically record your findings within sections for Objectives, People and Clues. Shortly after starting the game, the left side will be boosted by the addition of a Map feature which rarely played a part in my game playing action.
Hidden Object game play, which makes frequent appearances, using the standard format of combining a scene with a text list of items that need to be found. Any item in the list coloured cyan, rather than white, will require an additional action before it can be selected. You will be rewarded with one of the found items for completing a Hidden Object scene.
As the game's title indicates, there are 9 clues in the game which sometimes involve the earlier mentioned detective mode. In such instances, you will need to inspect a scene and when your mouse cursor emits a steady glow, capture that point in the scene. When all the points have been identified, you will be led through a series of events explaining what actually happened.
The game also features a number of mini games. At different times you will be asked to rearrange items along linked lines, pick locks, create a picture from scattered segments, adjust nodes so their linking lines do not overlap and create an antidote. If a puzzle should prove too difficult then a Skip option will become available.
The game features some hand-painted scenes showing a variety of location. When movement is called for between characters and other items, a series of stop-motion images will be used. Any dialogue in the game will be delivered by voice actors and also duplicated in text format. Overall I felt the game lacked any real appeal although its ending did hint that there might be a follow-up title on the horizon.
I have seen this title listed on eBay priced at £3.18. The game requires a 2.0 GHz processor with 1.0 GB of RAM and 1.5GB of hard disk space running Windows XP and later.