A Light of Many Colours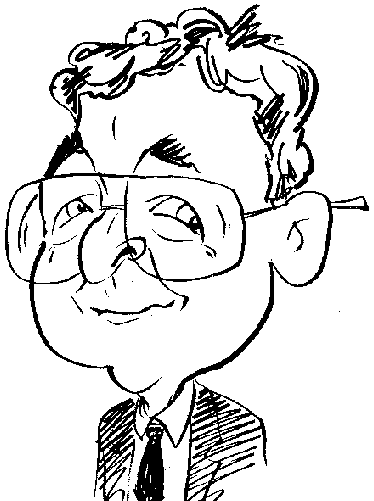 Review controls
TCP. with more than 25 years of experience in the production of lighting products, has released its Smart Wi-Fi Multicoloured LED bulb.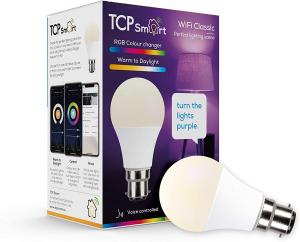 click image to enlarge
Brightening up the home environment, especially important as we are spending more time at home due to the restriction enforced during lockdown, is the task of TCP's latest product. Available as either a bayonet (my choice) or screw-type 60W product, this bulb could, at first sight, easily be mistaken for a regular dumb bulb device. However. once inserted in an appropriate light socket, the bulb reveals its true colours (pun intended) in the form of additional features.
After some initial flashing of the light to grab your attention, you can download the TCP Smart App from either the App Store or Google Play. You then need to create a password protected account. As I should explain later, this account is automatically accessible from the Smart App and will be required when attempting to link to the Alexa voice control service.
The first task required will be to add the Smart WiFi Multicoloured LED bulb to your account by holding the smartphone, hosting the App, close to the TCP device. A link is easily established. The smartphone will then be able to communicate and deliver your commands to the smart bulb via WiFi signals.
The TCP smart app offers the user an initial choice of turning the bulb on or off from its Home screen. By selecting the only bulb or a specific bulb if more than one is set up under the app's control, you gain access to various other features. A bulb can be assigned a particular image to help identify it. You are provided with a choice of circular images with names such as Night, Read, Working and Leisure to mention just some that are available for your selection.
Probably the feature that will be most popular is the ability to change the colour of the light emanating from the bulb. This task can be carried out using a palette colour wheel consisting of areas assigned to red, purple, blue, cyan, green and yellow tones that blend into each other. You can also adjust setting levels that affect the brightness and intensity emitted from the bulb by moving slider bars.
Any changes made will be immediately reflected by the output from the bulb or bulbs if a selection has been grouped together. In this way you can get the required look just right. As well as altering the colour and intensity of the bulb's output you can design schedules for tasks to be activated with automatic timers and appropriate colour schemes to produce appropriate atmosphere for your living quarters.
While your smartphone, hosting the TCP smart app, will be your main point of control for the smart bulb, the TCP device is also meant to support voice control. Using my Alexa Dot device, this task initially proved slightly problematic as Alexa was unable to detect the TCP device with its automatic search feature.
Fortunately there was the available fall-back option of Alexa's Skill learning process. This involves, by following instructions, giving Alexa access to your TCP account. In this way I was able to issue voice commands to control the TCP Smart WiFi Multicolour LED bulb which is currently priced at £12.99. For those looking for a multicoloured enlightenment I see that at the time of publication Amazon have this product for £12.
While on the topic of TCP, you might also be interested in the company's WiFi Plug. This can sit comfortably in any available 3-pin socket and provide various features to whatever electrical device that is mounted in the plug socket via the TCP app, Alexa and Google Home. This plug is priced at £14.99 although can also currently be found at Amazon for £12.99.
TCP Smart WiFi Multicoloured LED Bulb

| | |
| --- | --- |
| Dimensions | 60 x 110mm |
| Brightness | 806 lumen |
| Power usage | 9w = 60w |
| Lifetime | 15,000 hours |
| Voltage | 220 - 240V |
| WiFi | 2.4 GHz |