Examining Vulcan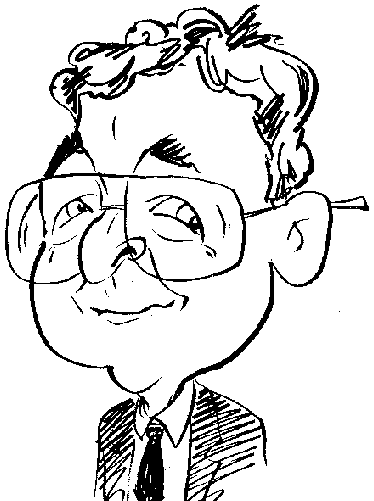 Review controls
Are you up to the task of joining the Myth Seekers? Now is your chance to find out.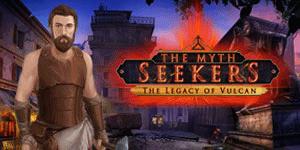 Developed by Sunward Games, The Myth Seekers: The Legacy of Vulcan is a Hidden Object Adventure offering. Along with the main investigative game, this title comes with a number of bonus items that are immediately accessible by the player from the Extras option on the product's title screen. You can actually play eight Hidden Object scenes or try out eight mini-game puzzles before you encounter them in the Legacy of Vulcan. Other items immediately available include backgrounds saved in a choice of sizes, animated video cut scenes, concept art, character information and achievements categorised as morphing objects, meta game items, collectibles plus skill or story based tasks.
Prior to playing the main game you can set up named profiles for individual players. You can adjust the volume levels for music, sound effects and voice-overs plus decide whether to play in full screen mode and use a custom cursor that changes shape to reflect when different actions are possible.
There are four difficulty levels of game play. In Casual mode you get the fastest charging of the Hint and Skip features, glimmers to identify active zones, sparkles for Hidden Object scenes, no penalty for mis-clicking, a map that indicates where possible actions are available and a tutorial. When selecting Advanced mode, the Hint and Skip charging is of a moderate speed. There are no glimmers but sparkles remain to show Hidden Object scenes. Possible actions are marked on the map and there is a slight penalty for mis-clicking during Hidden Object game play. A tutorial is available. For the ultimate challenge there is Expert mode with a slow charging of the Hint and Skip features. There are no helpful glimmers, sparkles or actions marked on the map. Mis-clicking during Hidden Object scenes will result with a penalty. The tutorial option is disabled in this mode. The final difficulty level of Custom is made up of adjustable settings.
Your role in this game is that of a new recruit to the Myth Seekers. Your name is Amelia who has a clever mind and fierce determination which can be used to investigate the disappearance of Agent Miller, another agent who had been looking into the Vesuvian Codex. You need to uncover a two thousand year old mystery surrounding the Roman God, Vulcan,
The various scenes making up the adventure aspect of the game are overlaid, across the bottom of the screen, showing the various tools available to you. Positioned centrally is the inventory holding the items you have collected. Any item accompanied by a plus sign will require some adjustment before it can be used. To the left of the inventory are shortcut icons to the Map and Objectives options. Similarly, on the right, are shortcuts for Hint/Skip and Info. Other tools will be added later as you progress through the game.
As you move your mouse cursor around scenes it will change shape to indicate when certain actions are possible. You can examine areas, use/interact/take objects, talk to other characters and move to other locations in your investigations.
Following an introductory scene, you quickly locate the Vesuvian Codex but this is immediately stolen and you set off to continue your investigations in Rome and visit 28 locations including the Vestal Virgin Temple and the Roman Forum. In your investigations you will discover more about the story of Vulcan and meet members of the Roman family of Gods. When you meet another character in this game, they are shown in full image mode against a slightly out-of-focus background. Reasonable lip synch is used as the voice actor delivers the dialogue which is also displayed in text format across the screen.
While the game's title screen grants you access to eight Hidden Object scenes and eight mini-games, the actual games contains more than these. Different styles of Hidden Object game play are used. In some cases you will need to interact with and use items within the scene to arrive at the appropriate object while other scenes involve working with silhouette and text list with some items coloured differently to indicate an additional action will be necessary before the item can be selected. Some scenes allow you to switch to playing a matching pairs game.
From time to time you will be faced by a mini-game in the form of a puzzle These puzzles are varied in type and are often quite difficult. While some of the puzzles took inspiration from other titles, several puzzles were innovative. I know I was tempted to use the Skip option more than once.
The Legacy of Vulcan does take a little while to grow on you but it is generally worth the effort. The game's graphics may not be of the highest standard but they do create a suitable atmosphere for this tale from the Roman pantheon.
The Myth Seekers: The Legacy of Vulcan requires a 2.0GHz processor with 1024MB of RAM and 1.60GB of hard disk space running Windows 7 and later. You can download the game from www.gamehouse.com where it is priced at $9,99.
http://www.gamehouse.com/download-games/the-myth-seekers-the-legacy-of-vulcan