Reviving a Dead Relation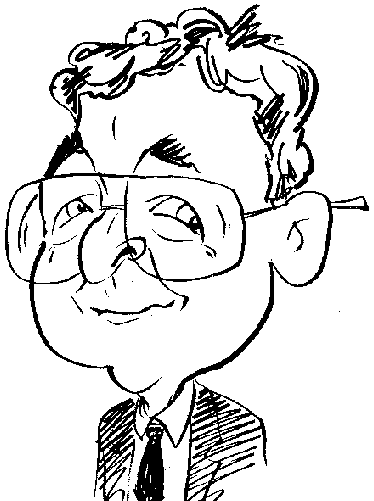 Review controls
Like London Big Red Buses, games of a similar type can come in pairs or even larger groups. In this case I had no sooner finished restoring a destroyed Hobbit village with plenty of Match 3 game play than I was immediately faced with more Match 3 action involving an alchemist trying to rescue a dead sister.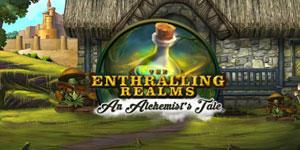 Entitled The Enthralling Realm: An Alchemist's Tale, this game was developed by Sunsoft Games. It contains a back story of two sisters and wraps them with more than 70 levels of Match 3 grid solving. The two sisters, named Coral and Iris, grew up as orphans in a remote village until they met Avis, a master alchemist, who took them in and started training them in his school of alchemy. Both girls showed the potential to become great alchemists while possessing different characters. Coral, who was the younger of the two sisters, was ambitious and mischievous. Her older sister, Iris, was shy and humble.
One day Coral found a secret book which contains instructions of how to create a magic potion that could grant eternal life. Unfortunately an attempt to make this potion resulted in the death of Iris, Coral's sister. As a result, Master Avis expelled Coral from the school of alchemy. Determined to atone for her error, Coral vows to travel the world and increase her knowledge so that she could revive Iris. Your role is to accompany Coral and help her achieve her aim to bring Iris back to life.
Profiles can be created so that individual players can play this game at their own speed. Volume levels for sound effects and music can be adjusted. You can also opt to play in full screen mode with or without assistance from a tutorial feature. A further option allows for the player to opt for either relaxed game mode or against a clock in timed mode. For the purpose of this review I opted for relaxed mode.
The game is spread over five different locations starting with Forest and then moving through Village, Capital City, Frigid Peak and Gloomy Mire. On each of the multiple levels of the game, you are presented with a large grid made up of tiles embellished with a variety of coloured symbols. In some cases the symbols used are of a similar colour and shape which could cause some confusion with identifying them.
The game uses the fairly standard mode of Match 3 game play as you swap adjacent tiles to create a group of three or more similarly embellished tiles. The grouped tiles then disappear and are replaced by other tiles falling downwards. Each grid sets its own target of areas to be cleared and different types of tiles to be included in those being removed.
As you progress through the different levels, various obstacles are added to the grids. These obstacles include single and double sets of chains which, not only tend to obstruct the view of the underlying tile but require multiple matches before they are removed from the grid. There are also attacks of web-creating spiders who wander around the grid causing problems. The grids and their challenges tend to become more difficulty as you make progress.
A series of power-up devices are made available to help with the removal of various tiles. These are positioned along the left side of the grid. You get a hammer, horizontal lightning, medium bomb, crucible, vertical lightning and big bomb. These power-ups need to be kept fully charged by the creation of matched groups.
At the conclusion of each grid you are taken to a scene showing the alchemist shop as different characters put in an appearance and, in some cases, purchase potions made up by Coral. Any conversational interludes involving these static characters and Coral are conducted with the dialogue being restricted to just printed text format.
As well as selling her goods, Coral will require your help in searching for the ingredients needed to make the potions once enough points have been earned. Each location features four different potions and involves a rather basic Hidden Object scene containing the necessary four ingredients which, once found, can be mixed together to produce the potion. Neither task should cause any problems for even novice players.
With your help Coral can tackle 74 different Match 3 grids, produce 20 alchemist potions and talisman plus explore five regions as she searches for the necessary ingredients to revive her sister Iris. Appealing mainly to fans of Match 3 game play, The Enthralling Realms: An Alchemist's Tale requires a 1 GHz processor with 512MB of RAM and 80MB of hard disk space running Windows 7 and later. The game can be downloaded from various gaming sites including Gamehouse.com where it is priced at $9.99.
http://www.gamehouse.com/download-games/the-enthralling-realms-an-alchemists-tale