Watch Out! Ollie's About.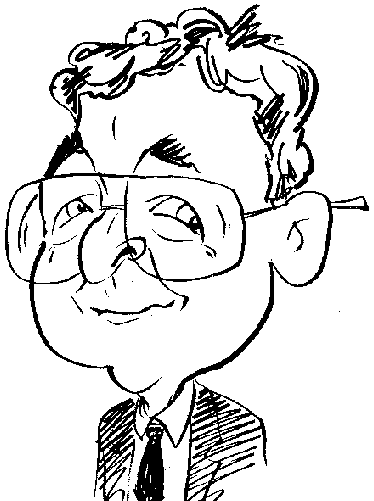 Review controls
And who, you may ask is Ollie? And what is he about?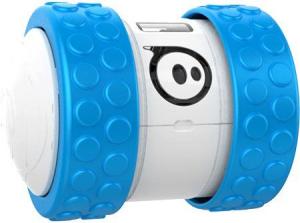 click image to enlarge
Let me introduce you to Ollie. This fun creature is a close cousin of Sphero and Sphero 2. Like his cousins, Ollie was developed in the Orbotix labs under the watchful eye of its co-creator Ian Bernstein who feels that this tubular creation should be regarded as the complete adrenaline junkie that is never happier than when charging about under some sort of control emanating from the user's mobile device.
Ollie's tubular body (a bit like a gigantic pill that only some very large animal would be able to swallow) is constructed of durable polycarbonate material in either black or white. My review sample, currently waiting patiently at my feet ready to accept its next command and burst into frenzy action, is of the latter hue. Ollie also features a pair of blue rubber nubby tires and hubcaps which need to be attached to Ollie's body before use. Other colours and types of tires plus various styles of hubcaps are available for purchase by those wishing to customise their Ollie to better suit their personality.
Running around the central section of Ollie are four windows which emit different coloured lights as the Orbotix device responds to various commands from its partnered mobile device. There is also an Orbotix logo and a micro USB port for charging Ollie using the supplied lead. The unit's fully charged Lithium Polymer battery should give around one hour of high speed action. According to Orbotix, Ollie is capable of reaching speeds of up to 14 mph (6m/s). While I have no means of checking this claim, I do not doubt it as Ollie moves much faster than my normal rate of movement even when I rush to be first at the feeding trough.
As already mentioned, Ollie needs to be controlled from a mobile device with both iOS and Android platforms being supported. However not all devices are supported by Ollie. My first attempt to download the appropriate Ollie app on my Nexus tablet was immediately thwarted by a message stating it was not compatible with the current version of the app. A similar lack of success, but for a different reason, occurred with my Amazon Fire HD and HDX devices. The app is not currently available from the Amazon app store. I was more successful when using my Motorola X smartphone. It is recommended, and mentioned on the Ollie packaging, that you should check out www.gosphero.com/c to see whether your mobile device is compatible.
Once the appropriate app was download and launched, I found that pairing the smartphone to Ollie was not as straightforward as I felt it should be. On the first loading I was faced with a screen featuring an increasing percentage figure and a basic control to manipulate an on-screen representation of Ollie to come into a contact with a docking object that was repositioned after each hit. Even after the 100% level was reached, the only way I could discover to get out of this seamlessly never-ending game was to press the Motorola G's back button and restart the Ollie app.
On this second occasion I was placed in connection mode with accompanying flashing lights from Ollie. This process lasted for quite a while before a message appeared asking for the smartphone to touch Ollie to complete the settings process. This set up procedure does need to be looked at and made more user-friendly.
A series of tutorials will lead you through some of the basic controls as Ollie charges around, twists and spins in various directions. The tutorials can be replayed later if necessary. Prior to each subsequent use, you will need to touch Ollie with the controlling device.
Options are available to customise the type of environment to be used and Ollie's performance via the app. You can select a hard or soft surface plus whether Ollie will be performing within the confines of a room or an open space. Slider bars are available to adjust Ollie's speed, handling and rate of acceleration. Other settings allow for the orientation of the controlling device to be locked and include the use of sound effects.
Ollie is certainly a fun device although many household pets could well disagree. I took the precaution of making sure my cat was elsewhere when Ollie was performing its range of tricks. According to the accompanying press release, there are meant to be four apps but I could find the main Ollie app on the Android Play Store at the time of writing. Priced at £79.99, Ollie might seem a tad expensive but it can certainly prove to be enjoyable and fun to use as you impress friends and family with your control skills.