The Globs Need Help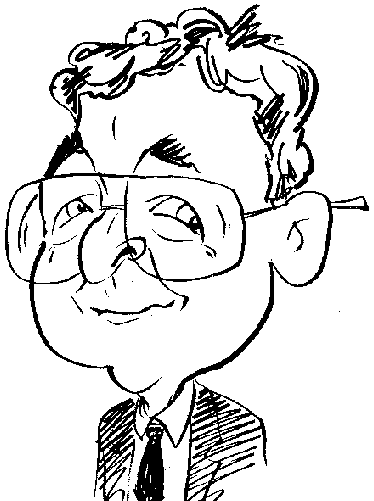 Review controls
Where they come from nobody knows but the Globs need your help to progress to the next stage in their evolution.
Buy Now!
Alawar Sticky Licky
Download direct from Alawar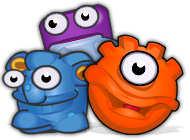 Sticky Licky is a puzzle game recently added to Alawar Entertainment's extensive catalogue of titles. Some initial research reveals that there is a game entitled Sticky Licky available for the iPhone from the Apple App Store. I have no idea whether there is any connection between these two offerings other than a title that rolls off the tongue and a strong feeling that the Alawar game is more suited to a touch screen environment rather than the more traditional method of mouse-based control.
Unlike the many other Alawar titles that I have looked at in the past, Sticky Licky caused some problems when attempting it to run on my usual test system. From time to time the program would crash either from the opening screen or when one of the game levels was completed. This crashing resulted in the game closing down and returning me to the desktop while displaying messages such as "Textures: Description create_internal_textures() failed" or "StreamResourcelmpl: ParseObject Description: Libxmi2 refused to parse document: Document is empty." This problem tended to happen around 50% of the time but was concentrated on one particularly system. On other machines running the same Windows 7 operating system, the problem did not occur.
Problems aside, options are available from the game's opening screen to create named player profiles that can include a windowed or full screen playing area with or without a custom cursor and a user-defined level of volume for the rather cheesy background music and sound effects. The initial screen also let you check your position in a high score table and view any awards you get for achieving various tasks.
There are two modes of play. These are the standard mode and a Zen mode which requires you to reach a certain standard before it becomes available. According to the storyline behind this game there are a group of creatures who have been evolving over millions of years. They have now reached the stage where they need help to progress to the next stage in the evolutionary process. It is your task to provide the help they require.
Called Coloured Globs, these creatures reside above and below the oceans of a world that could easily be mistaken for our own Earth. In order for them to take the next step in their evolution, the Coloured Gobs congregate just above the surface of the water and immediately attach themselves to any adjacent Globs. You need to click on any group containing two or more Globs of the same colour which then disappear to be replaced by more Coloured Globs.
If the group happens to contain one of the special next-stage Globs then this new creature has enough power to rise up and become part of a branch located at the top of the screen. When all the buds on this branch have a creature attached then that level of the game is complete. Points will be awarded for your performance and this will be converted to cash. You need to earn 400,000 coins to open up the Zen version of this game.
From time to time power-up Globs will appear and these will allow you to remove unwanted Globs from the playing area. At the start of each level you are given 100 elements of potion which is gradually drained away whenever you click on the Globs. You can also help replenish the potion by creating the new evolutionary enhanced Globs. Once the potion is used up then you will need to repeat the level before you can proceed further.
The game's graphics are no more than adequate although they do fit in with the style of this game. Fortunately you can reduce the volume level of the game's music and even the basic sound effects if they get on your nerves. As mentioned earlier this game seems better suited to a touch screen rather than a mouse. Stick Licky is a game that you will either love or hate, I must admit to being in the latter category.
I would suggest downloading the trial version of this game before deciding whether to purchase the full version of the game or not. System requirements call for a 1.8GHz process with 2GB of RAM and 200MB of hard disk space running Windows XP and later.