Sound and Vision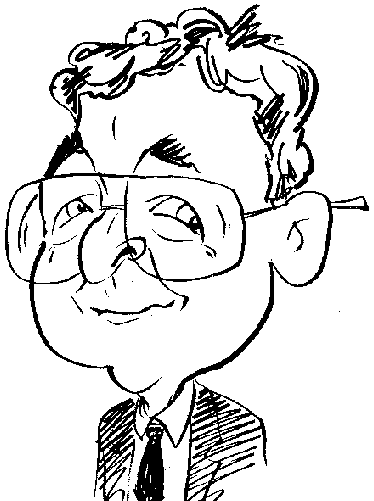 Review controls
Are you in the mood for adjustable lighting and background music? If so then let me introduce you to Sengled and the company's Pulse product.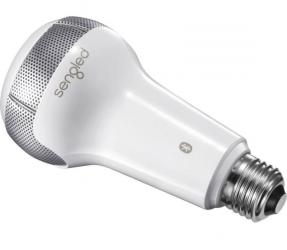 click image to enlarge
Sengled is an internationally active manufacturer and supplier of innovative lighting solutions. With more than a decade of experience in the lighting industry, Sengled has registered more than 200 patents both domestically and internationally. In 2014, the company started its smart lighting portfolio with one of the offerings being the Sengled Pulse which is the subject of this review.
The Sengled Pulse is an LED bulb with a built-in loudspeaker from JBL. The Pulse is available with a choice of screw-type or bayonet fitting and comes in a choice of red, white or silver colouring. I have been trying out a starter pack which consists of a Master bulb unit and a Satellite bulb unit decked out in pillar box red with a bayonet fitting. In order to control the light brightness and music volume, you need to download a free app from either the App Store or Google Play.
While it does seem rather obvious to state that the individual Pulse units are bulb shaped, measuring 98mm across and 140mm in length, because they are, they also have the appearance of kitsch goblets when viewed in a certain position especially as the cover of the bulb gives the impression that the goblet is filled with a frothy liquid. Just so there is no misunderstanding, the individual units are clearly marked as to whether they have been designated as Master or Satellite. There is also a slight difference in the weight of the two units with the Master unit being 10g heavier at 400g.
You need to pair the Sengled Pulse Master unit, which emits a sound effect when it is first turned on when seated in an appropriate light socket, with a smartphone via Bluetooth. As part of the Bluetooth pairing process you will be asked to confirm that the device (presumably referring to the Master bulb) is displaying a specified code number. I was unable to detect this number on the device. Due to the time my search took, the pairing process timed out. Rerunning the pairing process brought up a different code number. This time I decided to plough ahead and pressed the "OK" button on the smartphone which then allowed the pairing process to be completed. The Pulse bulb could now be controlled from my armchair at a distance of up to ten metres.
Following a Welcome screen, the Sengled app will search for and connect to recognised Sengled bulbs automatically (no mysterious code numbers required this time). Within the app you can switch between modes to adjust the brightness of the light (unfortunately colour changing is not part of this products feature set) and sound volume levels. These setting levels will be lost whenever you switch off the bulb unless you activate a retain settings feature which is turned off by default.
You also need to ensure that Bluetooth pairing is established between the smartphone and the Master bulb before the Sengled app will be able to recognise and connect to the Master bulb whenever the bulb has been turned off. The app also allows you to rename the Master and Satellite bulbs to something more appropriate, check for updates, switch between EQ presets and adjust the left / right audio balance when multiple bulbs are in use. Android users are also meant to view a list of the latest Music Players under a Launch Media App option but this screen remained blank whenever I accessed it.
Adjusting the light brightness and audio volume was straightforward and easy to implement. Other features, Media App option apart, performed satisfactory. The Sengled Pulse Starter Pack, consisting of a Master bulb and a Satellite bulb, is currently available for £102.03 from Amazon.co.uk. Additional Master bulbs are priced at £69.98 while Satellite bulbs are listed at £49.99.