Portable SSD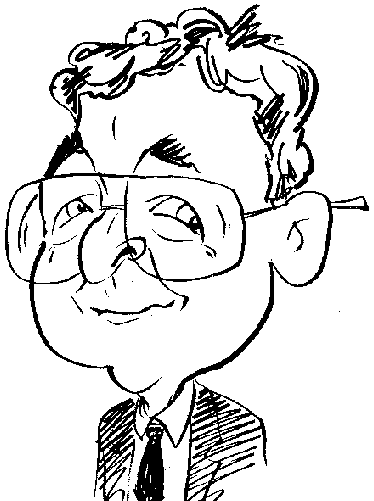 Review controls
When transferring data, SSD can offer a fast solution for carrying out this task.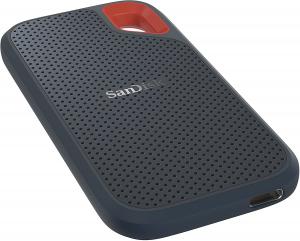 click image to enlarge
When I think of SanDisk my initial thoughts tend to drift towards memory cards although I do have fond memories of the company's small MP3 player which is still providing good service and its plans to release popular albums in memory card format. However the company does have other products including the Extreme PRO device which is a portable SSD for allowing fast access to video and photos stored on a computer.
The SanDisk Extreme PRO is available in a choice of 500GB, 1TB and 2TB models. I have been looking at the 500GB unit which is decked out predominately in black with some red trim highlights. The front of the unit features a perforated decoration while the rear is nice and smooth. The top right corner of the unit contains a cutaway section that can be used to attached the Extreme PRO to a lanyard or belt so that it is always ready when needed.
As a portable device, you would expect an object small enough to fit within a pocket or bag, and the Extreme PRO does not disappoint. Its dimensions are a compact 112 x 58 x 11.5 mm (L x W x D) and its weights just 79g so it is not going to inconvenient the user no matter which method of transporting it is used. Constructed of aluminium, the Extreme PRO is rated at the IP55 level which means that there is some resistance to both water and dust.
Connecting the Extreme PRO to a computer for accessing its content to transferring data for storage is carried out via a USB link-up. Located on the base of the SanDisk device is a USB Type C socket. Two USB leads, covering Type C to Type C and Type C to Type A USB 3.0 connections, are supplied so that this external drive is compatibility with both PC and Mac platforms. As each lead is just 24cm in length, this means that it will need to be situated close by the attached computer but this should not cause any problems.
While some might find the lack of any printed set-up documentation to be a little worrying, it is not really a handicap. You simply need to connect the Extreme PRO to a computer and start the transfer of data using the standard appropriate protocols of the host system.
As mentioned this product is compatible with both PC and Mac platform. My tests were carried out using the PC platform and involved Windows 7 and Windows 10 system. Initially I concentrated on a system running Windows 7. This system had previously been providing an excellent service but was beginning to show its age and, as support for this system had ended, I decided to ensure its video and photo content was not lost by transferring data to the SanDisk device. The Extreme PRO SSD was able to cope with its elderly host when transferring data. Later, working with a Windows 10 system, the SanDisk Extreme PRO worked smoothly without even a hint of a hiccup.
The SanDisk Extreme PRO device makes use of Western Digital's in-house non-volatile memory (NVMe) technology to be able to deliver transfer speeds of up to 1,050 MB/s. I must admit to not being able to achieve speeds such as this during my testing but then I am not running state-of-the-art systems and, like me, my systems were not in the first flush of youth. For example, transferring 71.2GB of data from the host system to the SSD drive took approximately 49 minutes to complete the task using the Copy and Paste procedure. While hardly comparable with the SanDisk's figure, I felt it was a reasonable way to copy files I did not want to loose.
The transfer of video and photos, that you do not wish to loose, can be supplemented by a further stage as the Extreme PRO comes with built-in encryption solution. This will allow you to create virtual vaults to store those files that can hold sensitive data protected by 128-bit AES encryption. Disappointingly this feature is just a trial version to whet your appetite. A small fee will be required to unlock the software and gain access to its full range of features that include automatic backup and 1024-bit encryption.
Checking the Western Digital website regarding pricing information for this product revealed a price of £84.99. However, by looking a little further, I was able to find the product available from Amazon.co.uk priced at £69.99.