Samsung A3 6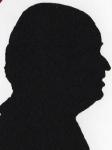 Not everyone wants or needs the largest SmartPhone so this slightly smaller offering from Samsung may fit their needs. It seems that the mobile phone teams to follow are Samsung or iPhone as far as the vast quantity of publicity created.
This is not in the larger, faster, thinner or any other trending category it's just a perfectly useable unit at a reasonable price and as supplied is available from Vodafone.
It is 13.4x6.5x.7cm and weights 129 grams. The viewable screen is 10.5x6cm which gives the notional diagonal imperial measurement of 4.7inches. While it has both a shiny black back and screen surround it has the ability not to show finger marks, obliviously this is a Samsung secret that is not shared with other manufacturers.
Boot Up is 20 seconds and shutdown is 4 seconds.
Going around the outside you have the on/off button on the right side, the base has the speaker, a 3.5mm socket for headphones and the microphone. The left side has the volume up and down buttons. The rear has a 13MP camera with an LED flash beside it.
This is an unusual unit in that both the front and back have gorilla glass and the sides are metal so anyone allergic to plastic this is certainly for you.
Below the screen is the single visible button in the centre of this area it has touch buttons for back on its right and open Apps on its left.
On the right side is where the Nano SIM and any Micro SD Card you use are inserted on a tray accessed by a pin or straightened paper clip. The battery is not user accessible; the stated use time is 14 hours between charges. I certainly managed a working day with around 30% battery left. A full recharge from totally exhausted was just over 100 minutes.
It has a 1.5GHz Quad Core Processor and 16GB of internal memory.
It comes with Android 5.1.1 and among the offers is a 3 month subscription to Dezzer and a generous 100GB of One Drive Cloud storage allowance for 12 months. Being a small screen device then Microsoft Word, Excel and PowerPoint are available once you sign in
While all the units settings can be reached via the Settings Icon a swipe down from the top of the Home screen brings you Wi-Fi, Location, Sound, Screen Rotation and Bluetooth instantly.
I can understand why people like Samsung items as while some may consider the clean look being unimportant I think not having a screen showing lots of finger marks is, and then while glass on the back is a little strange it seems to work.
I was very happy with the images I took with the camera and even in low light the images were OK, when flash was used it seemed not to flood the image greatly so they still looked acceptable. The Selfie front facing camera is available for those seemingly important images.
My unit was Black but I see they also do Gold, it is available for £10 up front and then £19 a month for 500MB of Data, £24 a month for 1GB of Data and £28 for 3GB of Data. The first option has 500 minutes of calls and unlimited texts, both the last two options have unlimited calls and texts these also have 500MB of roaming included.
http://shop.vodafone.co.uk/shop/contracts-and-deals/samsung-galaxy-a3-2016